IESE Insight
Women on Spanish boards: the technology sector leads the way on gender-parity goals
According to a 2022 report, women occupy 28.7% of the board seats for Spain's publicly listed companies. That marks a 2.9-percentage-point improvement over last year, but still falls short of the CNMV's 30% parity recommendations for 2020.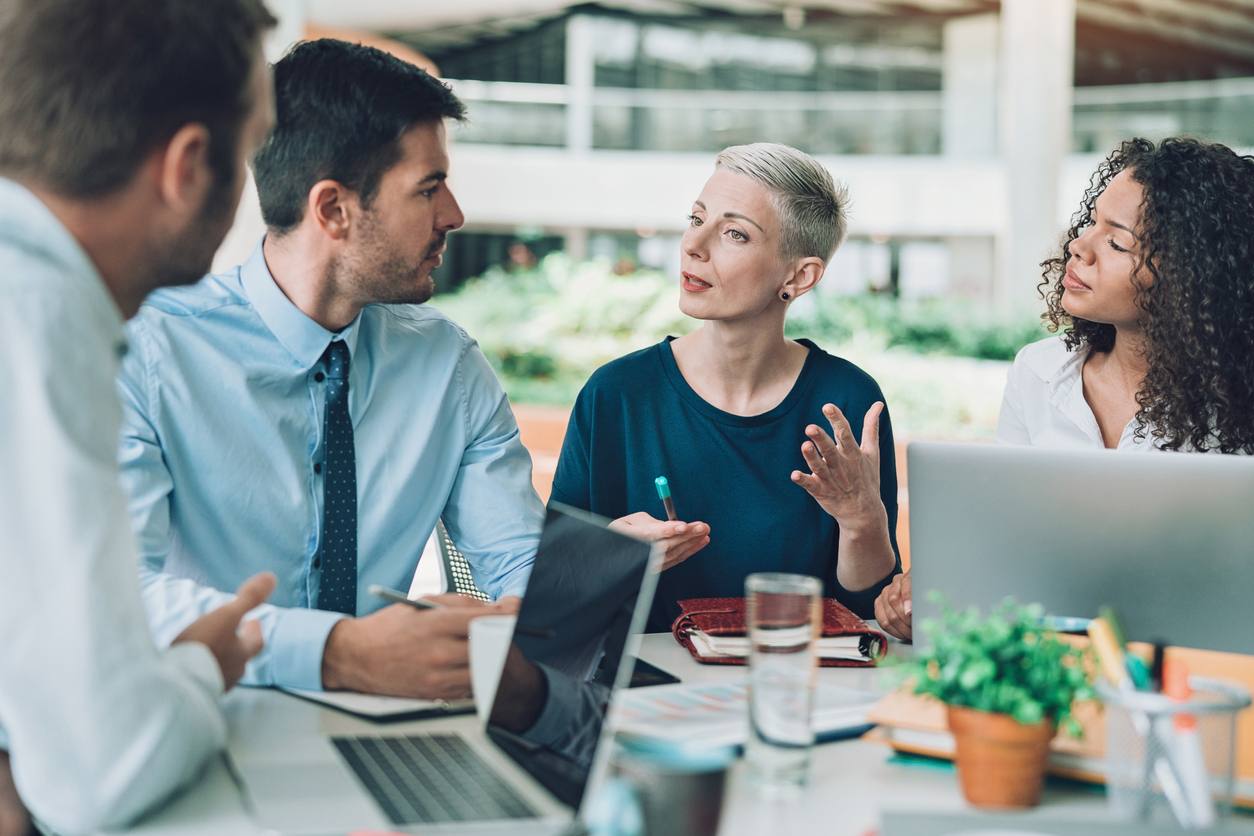 Over the past year, women's representation on the boards of Spain's IBEX-35 companies climbed 2.8 percentage points to reach 33.9%.
For the broader market of Spain's listed companies, women had 28.7% of all board seats in 2021 -- that is to say, just below the 30% goal recommended by the CNMV's Good Governance Code for 2020.
Drilling down by industry, Spain's technology sector came closest to parity, with women in 37.2% of all board seats. Energy and finance followed, with 34.6% and 33.7%, respectively.
Corporate boardrooms are seeing more women enter each year, but progress is uneven.
Last year, in Spain, the technology sector came closest to gender parity, with 37.2% of its board seats occupied by women. Moving ahead, technology overtook Spain's energy and finance sectors, which were the previous year's first and second most gender-balanced areas, respectively. Meanwhile, the real estate industry reported the most pronounced gender gap, with only 22.9% of board seats occupied by women -- slipping 0.7 percentage points year over year.
These data points come from the 2022 edition of the report on women on the boards of listed companies in Spain, prepared annually by ATREVIA and IESE professor Nuria Chinchilla, holder of the Carmina Roca and Rafael Pich-Aguilera Women and Leadership Chair. The report covers 122 Spanish companies for 2021 -- including the 35 leading companies that make up the benchmark IBEX-35 and another 87 companies that are also listed on the Madrid Stock Exchange (Bolsa de Madrid).
Among the 2022 report's notable findings is the fact that women's board representation increased by 2.9 percentage points, on average, for the 122 companies analyzed. Despite this gain, women's share of boardroom seats remains at 28.7% -- below the 30% recommended by Spain's National Securities Market Commission (CNMV) Good Governance Code for 2020.
Focusing only on the elite IBEX-35 companies, 33.9% of their boardroom seats were occupied by women in 2021. For the other 87 publicly traded companies analyzed, only 25.8% of theirs were. If the current rate of progress is maintained, these boards won't reach the 30% goal until 2023.
Which types of seats are women occupying? Most -- that is to say, 71.2% of all female board members -- are independent directors. Those representing a major shareholder's interests make up 22.5% of the total. At the same time, the number of executive directors and external directors are just 4.0% and 2.6% of the group, respectively.