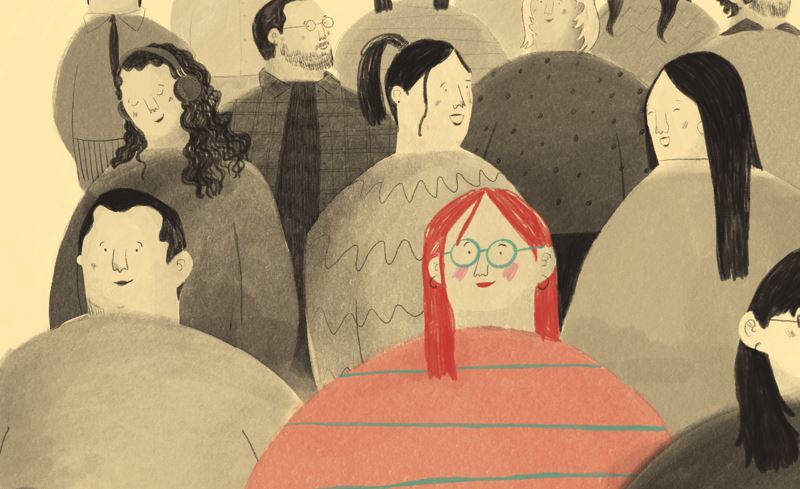 No employee left behind: creating a sense of belonging at work
Illustrations: Ester Centella
May 16, 2023
Make work a place where people can be fully themselves, fit in and find meaning — on their own terms.
By Ryan Vogel
Visiting Professor at IESE Business School (2022-23)
The Great Resignation: it was the buzzword of 2021-22, describing the phenomenon, particularly in North America, where record numbers of workers were quitting their jobs in search of better conditions, having had a COVID epiphany that made them reassess their work-life priorities. This has left employers scrambling for talent. One remedy, at least according to the popular press, is that companies need to refocus their hiring strategies on values. A survey by one HR consultancy found a majority of workers would quit their job — and only 1 in 4 would accept one — if a company's values did not align with their own. The recommendation was for companies to step up their game, highlighting their core values to attract top talent.
Indeed, value congruence — the alignment of employee and company values — is considered a critical way via which employees can achieve "fit." Research shows it plays an important role in retention as well as in building a strong organizational culture and improving efficiency. But is the perfect alignment of everyone's values really the secret sauce for today's corporate woes?
Perhaps yes but with the proviso that having a diverse set of values among employees is also beneficial. Companies with such diversity can adapt quickly to changing market conditions. They can be more innovative and creative.
Despite a renewed focus on hiring for values, there will always be some employees who do not have the same values as those around them. Unfortunately, this misalignment of values can leave some people feeling like they don't belong. These so-called "misfits" may then believe they have no other choice than to quit and go off in search of their perfect workplace, which may or (more likely) may not exist.
Fortunately, not all misfits are destined to suffer a disengaging, unproductive work experience. There are concrete steps that companies can take to create work environments where all employees can enjoy a worthwhile, meaningful experience.
My research over the past 10 years has focused on the general idea of managing the uniqueness that exists in individuals, so that every employee can do well. Here are some of the highlights that may help you create a workplace where people can bring their whole selves to work — and where even the misfits thrive.