AMP Munich-Barcelona Starts Up
Vital business topics covered in interactive format
08/10/2012 Barcelona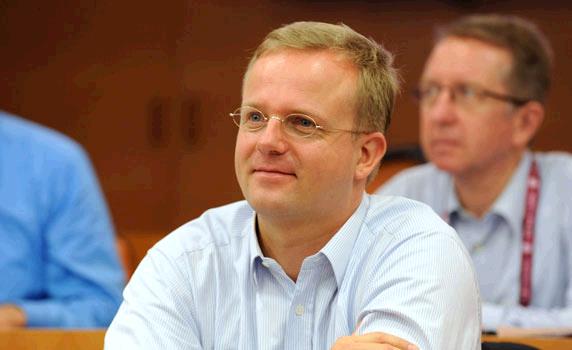 This week marks the start of IESE's Advanced Management Program in Munich-Barcelona, an intensive executive education program for business leaders in German-speaking countries.
The 6-month program features an opening module in Barcelona (Oct. 8-12), followed by four core modules in Munich and a closing module back in Barcelona (March 4-8.)

"It's been more intense, higher level and better quality than I expected, " said participant Peter Sives (AMP '12) of the program, which covers a range of topics including accounting, decision analysis, global economics, leadership and business ethics.

The AMP Munich-Barcelona also offers the opportunity to network with other top-level professionals from diverse backgrounds, leading to completely new ways of viewing critical business problems.

"For me personally, it was a great learning experience because I was offered an opportunity to reflect on 15 years in management, said Peter Summo (AMP '12). "I was then able to start focusing again on what is really important."

The AMP Munich-Barcelona, which was first offered in 2005, is especially designed for executives in the region who are seeking to sharpen their management and decisionmaking skills.

To hear testimonials from past participants and learn more about the program, visit AMP Munich.