Spreading Business Insight
IESE Profs lead sessions in three key cities
17/04/2013 San Juan, Los Angeles, Santo Domingo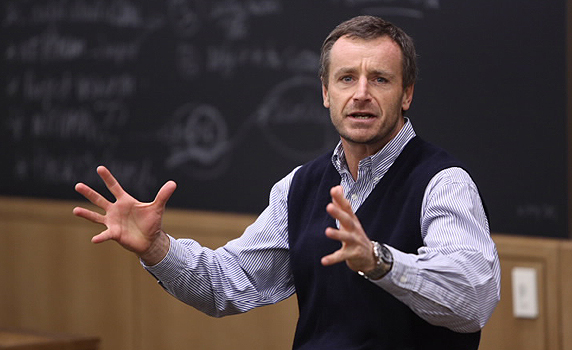 Three special "IESE Insight Sessions" are set to be held in Los Angeles, Santo Domingo and San Juan this week.

On April 18 in Los Angeles, IESE's Prof. Ahmad Rahnema will lead the session "How Wall Street and See Other People's Money." The event is being sponsored by Cinedigm. Cinedigm is the world's leading distributor of digital content across both theatrical and digital platforms. Prof. Rahnema will discuss his case study based on the famous movie, "Other People's Money." The case examines different approaches to pitching and competing against competitors for the same business. Prof. Rahnema will weave key management, finance and accounting issues from the film's storyline into a highly interactive discussion.
Also on April 18 in Santo Domingo, Dominican Republic, IESE Prof. Javier Estrada will lead a session titled, "Blinded by Growth." During the event, sponsored by CESPM, Prof. Estrada will discuss growth from two perspectives - economic growth and earnings growth - and how these relate to the stock returns investors ultimately obtain. He will also demonstrate how evidence indicates that it is possible for investors to obtain low returns in high-growth environments, and high returns in low-growth environments. He will discuss the reasons behind this, the role that valuation plays in this story and the advantages of value investing over growth investing.

On April 19, Prof. Estrada will present the session with alumni and invited guests based in San Juan, Puerto Rico. The event in San Juan will be sponsored by the Caribe Hilton.