15th Luxury Goods Industry Meeting: The Perfect Storm?
Academics and business leaders gather to share views
13/03/2013 Barcelona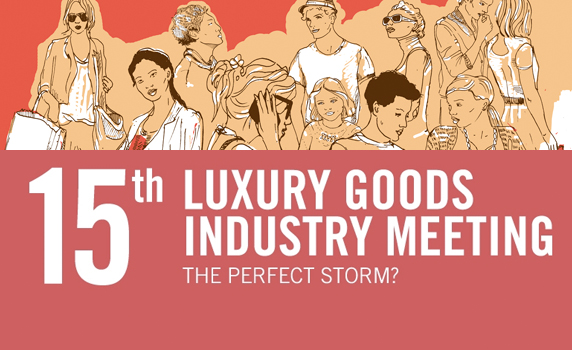 On March 14-15, IESE Business School will host the 15th Annual Luxury Goods Industry Meeting on the Barcelona campus, under the theme "The Perfect Storm?"

The event, which brings together CEOs, experts and academics, will focus on a range of disruptive factors which may converge in the near future, potentially leading to a perfect storm for the industry. Among these factors is the prolonged stagnation of the global economy, and the resulting socio-political environmental changes that might affect both consumption and the fiscal environment.

Technological disruption and new business models are also emerging at different stages of the value chain, with unclear consequences for the industry. Finally, consumer trends, both in demographic and geographic terms, will require increasing marketing sophistication, raising the uncertainty faced by managers.

Led by IESE professors Pedro Nueno and Fabrizio Ferraro, the meeting will include the participation of senior industry leaders from firms such as Gucci, Tous and Luvanis, among many others.