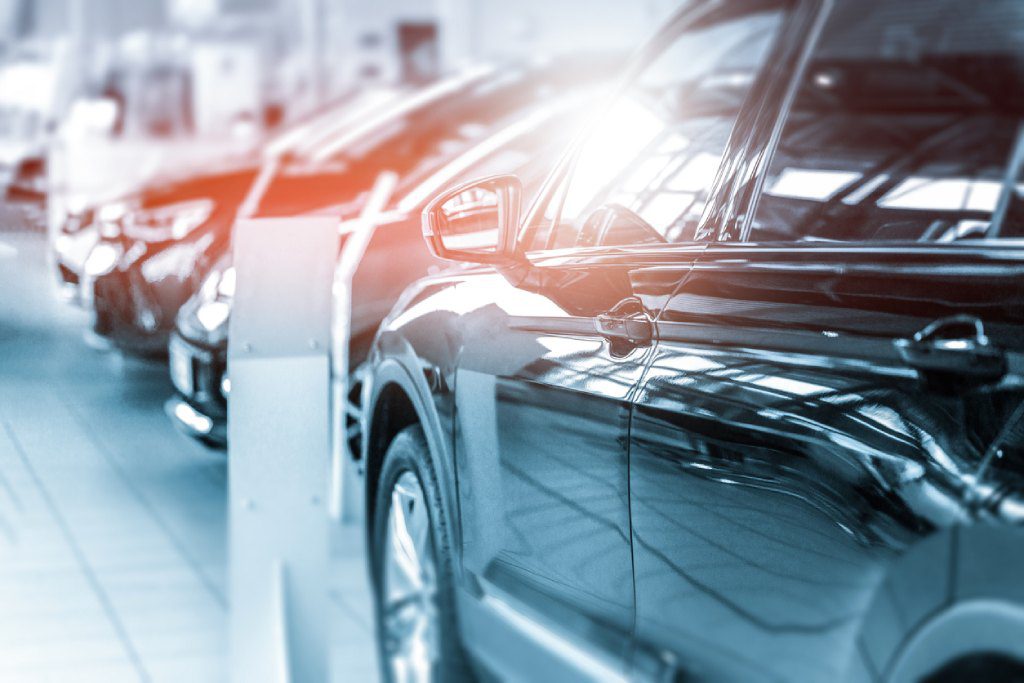 What's driving China's auto industry?
In 1999, the country produced fewer than 2 million vehicles. Just 14 years later, China produced and sold about 22 million vehicles.
April 21, 2015
China is the world's leading automaker. Understanding China's massive but quirky auto industry is essential to putting numbers in context and predicting the future.
In terms of automobile production and sales, China is No. 1 in the world, with about 22 million vehicles sold in 2013 alone. But can you name many Chinese car brands? With an overwhelmingly domestic market and with state-owned enterprises and regulated joint-ventures dominating, the Chinese auto industry is not well known to many outsiders.
But an in-depth report titled "The Chinese Automotive Industry in 2014" aims to change that. Jointly produced by CEDARS (a consultancy for the Chinese automotive industry), China Europe International Business School (CEIBS) and IESE, the study provides essential nuance and background, highlighting the real successes so far in China and drawing attention to needed improvements. IESE professors Jaume Ribera and Marc Sachon join four co-authors to outline China's automotive past, present and future.
Stimulating times
The Chinese automobile market has grown exponentially in recent years. In 1999, the country produced fewer than 2 million vehicles. Just 14 years later, China produced and sold about 22 million vehicles — more than the United States and Japan combined (the global industry's No. 2 and No. 3, respectively).



Growth in China's auto industry is generally fuelled by GDP gains and the emergence of its middle class. But this growth must also be understood in the context of strong government involvement and recent stimulus plans.
The global financial crisis in 2008 prompted the Chinese government to enact the Auto Industry Adjustment and Revitalization Plan, which began in 2009 and lasted for two years. The results were decisive: auto sales grew by 45 percent in 2009 and then by another 32 percent in 2010. While growth rates slowed in 2011 and 2012 after the plan was discontinued, 2013 saw sales surge by almost 14 percent. This is important, as the Chinese government has confirmed that it has no plans to renew stimulus measures.
Steering the industry to greener pastures
The automotive industry is considered one of the main pillars of the Chinese economy. Not surprisingly, given its strategic importance, the government continues to regulate and control it in various ways. One long-standing measure is regulation governing foreign companies' presence and activities in the industry. Specifically, international auto companies may not operate in China alone, but must form joint ventures with local companies, and the foreign partners cannot hold more than 50 percent of equity. While Chinese companies are able to form as many joint ventures as they like — with foreign partners or with each other — foreign-owned companies may only form two.
The U.S.'s General Motors, for example, has an important joint venture with SAIC Motor, a large state-owned enterprise (SEO) based in Shanghai. Germany's Volkswagen Group, meanwhile, manufactures VW-branded cars jointly with SAIC and with FAW Group, another large SEO based in Changchun. Together, these three are the country's largest JVs, the report notes. In total, there are 70 automobile manufacturers registered in the country.
The system of joint ventures is meant, in part, to encourage knowledge sharing and improve China's efforts to innovate in its homegrown industry. But this has not really occurred, the authors find. China today relies heavily on foreign-developed auto technology. And when it comes to truly cutting-edge innovations, foreign companies may prefer to step back from the Chinese market, if the alternative means sharing their vital new developments with local business partners.
Government stimulus has clearly had a considerable effect on the domestic automobile industry, but the long-term fallout is hard to judge, the authors note. Increased sales over the last two years seem positive, but it is also quite possible that most Chinese auto companies would not have survived 2013 without government subsidies and those profits gleaned from joint ventures. The study also finds that local investment and efforts in research and development (R&D) are falling short. For Chinese brands to become major players in the future, innovation needs to happen — and soon.
Meanwhile, China announced its intention to be a world leader in new technology vehicles using more environmentally friendly energy. By promoting the development of green vehicles, such as electric cars, China has a three-pronged mission:
To decrease its dependence on imported oil,
To reduce damage to the environment, and
To drive China toward clean technology leadership.
Modern-day China and the car
The authors emphasize just how young China's auto industry is compared with its peers' in more developed markets (namely, the United States, Japan and Germany). This youth helps explain the industry's fast growth and further potential, as private car ownership grows with the emerging middle class.
Chinese car manufacturing in its modern form only dates back to 1984, when the first international joint venture appeared, called Beijing Jeep Corp Ltd. More ventures were created throughout the '80s and '90s, as China moved from a planned economy to a more market-based one
The current car boom really began in 2001 with China's official entry into the World Trade Organization (WTO).
In this young market, it is worth highlighting that domestic sales account for the vast majority of overall sales. In fact, the ratio of exports to domestic sales in 2013 was just 4 percent, according to official figures from the China Association of Automobile Manufacturers (CAAM).
Chinese car exports are hampered by quality issues, as most vehicles do not meet U.S. and Europe safety and quality standards, the authors note. That said, exports to South America, which accounted for 29 percent of 2013 exports, Africa, which accounted for 24 percent, and other regions with developing economies appear promising. Export sales climbed for three consecutive years but then fell by 7 percent in 2013. But the authors point to wars and political crises in some key markets as the causes of 2013's export drop. For example, sales of Chinese autos in Iraq fell dramatically — by 63 percent — in one year.
Status talks
New car ownership in China seems poised to rev up further despite some on-the-ground difficulties. Poor air quality and traffic congestion in major cities have led to driving and even car-ownership restrictions. Yet China's emerging middle class and demand in second- and third-tier cities continue to fuel growth for the near-term future.
Another mark of a young auto market: In China, used vehicles account for only a quarter of total auto purchases. Compare that with a mature car market, like the United States, where there are three times as many used as there are new cars sold.
The bottom line is that the Chinese population has more money to spend and the local auto industry is poised to benefit directly. In this thorough report, updating the first version published in 2012 with more detailed analyses and current data, the authors offer a wealth of insights. With relatively little known by outsiders about this globally significant industry, The Chinese Automotive Industry in 2014 offers a useful entry point. Its authors also clearly note that the pressure is on for China to step up its R&D investments and plan for its car-filled future.