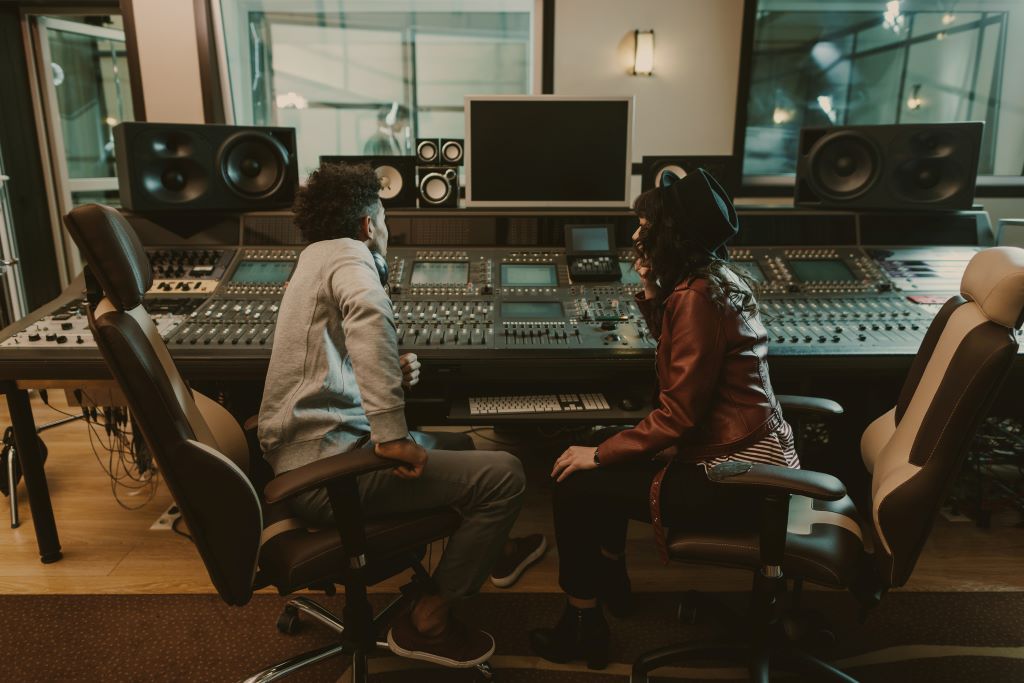 Why two are better than one: the power of music industry collaborations
"Two are better than one, because they have a good return for their labor."
So states the ancient wisdom of Ecclesiastes, which appears to be borne out by modern-day research, including that of Abhishek Deshmane and Victor Martinez de Albeniz, as they explain in their column (below) on pairings that pay off in the music industry. A collaboration song garners more than twice the number of plays per week, on average, compared with solo efforts.
As the world grows increasingly polarized, it's worth reflecting on whether it's really best to go it alone or if you're better off working in partnership — though choose your partner wisely.
So, the next time you're listening to music, talks or audiobooks, reflect on the lessons contained in these resources on the importance of collaboration.
When 1 + 1 = 4.6
By Abhishek Deshmane and Victor Martinez de Albeniz
Abhishek Deshmane (IESE PhD) is an assistant professor at Georgia Tech Scheller College of Business and Victor Martínez de Albéniz is an IESE professor.
Colombian singer Shakira was mostly a solo artist before a collaboration with Haitian rapper Wyclef Jean on "Hips Don't Lie" catapulted her to international fame in 2006. Her rise to global stardom can be charted by her many collaborations since, including with Argentine DJ Bizarrap who produced her breakup song about Gerard Piqué that broke the internet in 2023.
What are the factors that condition successful collaborations in the cultural space?
This was the focus of our research on the effect of collaborative projects on career trajectories. We looked specifically at the music industry where such collaborations are common, but the factors that help lift one's profile can be applied to other star pairings in movies, sports and politics.
For our study, we analyzed weekly radio plays of songs across 25 European countries between 2011 and 2018, comparing similar artists who released a collaboration song and a solo song in the same week. We found a collaboration song increased the number of future plays by +4.6%. Why?
Every artist has some economic, social and cultural capital they leverage in their collaborations. Consider Shakira and Rihanna: they're already megastars, so neither stands to gain a lot from collaborating with the other in terms of economic capital. Yet they may gain social capital (widening their audiences) and cultural capital (Shakira's Latin pop credentials may rub off onto Rihanna).
Interestingly, these gains get passed on to subsequent collaborators and even to the label itself. So, while it's obvious that a less famous artist may gain economic capital through a direct collaboration with Shakira, we found that same artist's future song plays may get a boost through an indirect connection with Rihanna, owing to spillover effects related to social capital and, in some cases, cultural capital, if the cultural dimension between the artists is highly dissimilar.
We developed a model to provide decision support for artists in search of potential collaborators. As an example, we modeled Shakira's career trajectory if she released a solo song vs. if she were to collaborate with Juanes, Dua Lipa, DJ Snake, Calema or Eros Ramazzotti. We crunched data on economic capital (number of EU radio plays in a year), social capital (number of prior collaborations) and cultural capital (country of origin and audio features, like danceability, as rated by Spotify). Controlling for other factors, we identified Eros Ramazzotti as the best choice for Shakira to collaborate with to ensure the maximum future payoff.
As more industries embrace AI, we see our data-driven tool as empowering for artists, helping them to be more strategic in choosing collaborators with the right complementarities, always mindful of what they, as unique and bankable human creatives, bring to the equation.
More resources that underscore the importance of collaboration...
The Forms of Capital
Capital, in its broadest sense, refers to any asset put to productive use — so not just economic capital (money or property) but also social capital (personal connections) and cultural capital (knowledge, skills, values, tastes), which together boost one's power and standing. It's worth revisiting this foundational essay, written in the '80s by the French sociologist Pierre Bourdieu, who was concerned with how "the forms of capital" contributed to inequality and institutionalized elitism and privilege — timely themes that resonate today. (It also informs the research explained in the above column by Abhishek Deshmane and Victor Martinez de Albeniz.)
The power of collaboration
Great things happen when we work together. This TED playlist features talks by Linda Hill, Pardis Sabeti, Luis von Ahn, Caitria & Morgan O'Neill, Rachel Botsman, Massimo Banzi, Salvatore Iaconesi and Arthur Brooks, a frequent speaker at IESE. They reveal the undeniable strength of teaming up, whether on the web or in the face of disasters such as Ebola, a tornado and brain cancer. Brooks' talk addresses how to break the gridlock of polarization that is crippling our social and political discourses: stop casting people with whom you disagree as being motivated by hate; both sides need to come together to make progress on issues of shared concern, like poverty.
Give and Take
When an MBA student asked IESE faculty for book recommendations that would inspire and guide them in their future endeavors, one book consistently cropped up: Give and Take by Adam Grant. The organizational psychologist has a knack for popularizing research in his best-selling books and TED Talks. This book (his first) argues that success is dependent, not so much on individual drivers like passion, hard work and talent, but on how we interact and collaborate with others. There are givers and takers in the world, both imperfect: selfish takers exploit relationships, hurting others, while givers can be so selfless that they sometimes hurt themselves. And then there are matchers, who are a bit of both: you scratch my back, I'll scratch yours. Grant shows how to navigate these types in life and work, advocating for being a generous giver, because in the long run, "nice guys" don't always finish last.
The price of fame
Beware of your choice of partners! A new case study by IESE's Mihalis Markakis and Fede Sabria examines what happened when Bruce Springsteen and his management company decided to collaborate with Ticketmaster's Official Platinum Seats program for their long-awaited summer 2023 concert tour. The problem? Seats were priced dynamically, similar to the practice in airlines and hotels, with the intention of reaching a "fair" market value. The result was that those seats ended up being priced as high as demand, some at several thousand dollars, which provoked a backlash against the singer revered by fans as a working-class hero. The case "Born in the U.S.A. and Priced by Ticketmaster" (OIT-6-E) stimulates debate around this collaboration, examining the near-monopoly position of Ticketmaster in the U.S. market. Available from IESE Publishing.
---
A version of this article is published in IESE Business School Insight #165.