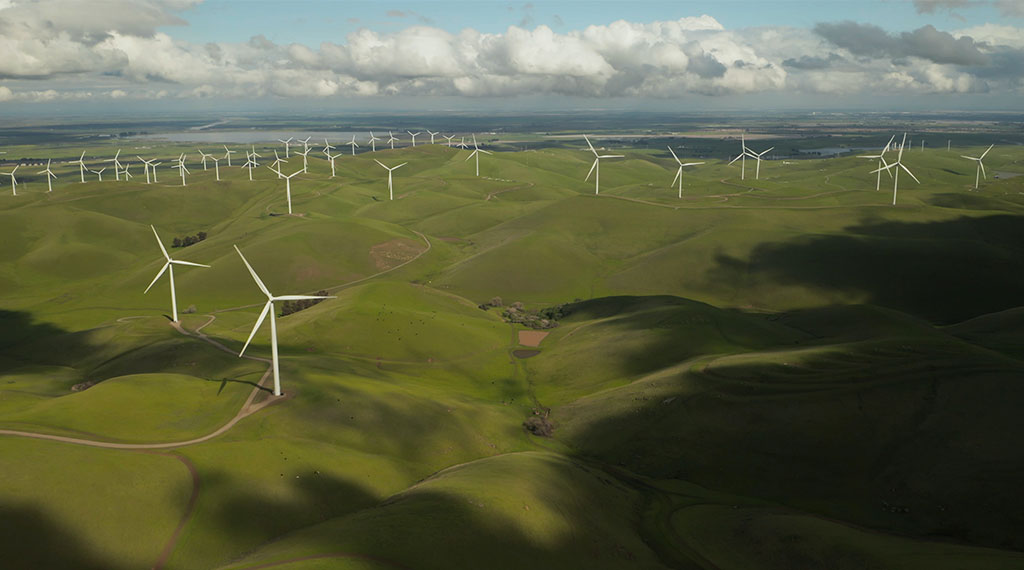 Turning COVID-19 into a catalyst for sustainable business change
Doing Good Doing Well 2021 conference urges rethinking of economics and business
The health and economic wreckage of COVID-19 must serve as a catalyst to fundamentally reset our economic system and the role of business within it.
That was one of the themes running through the 2021 edition of the Doing Good Doing Well conference, organized annually by the MBA program's Responsible Business Club, and held online this year under the theme Rethinking Business in a Post-Pandemic World.
"We are living a watershed moment for the world," said Silvio Dulinsky, Head of Business Engagement, Latin America, at the World Economic Forum (WEF).  "It's important to use this moment to reflect on the world we want to build…It's up to all of us to make sure that the human and economic tragedy is not the only legacy of this crisis."
"We've got to do something different," agreed Ned Harvey, Managing Director of the Rocky Mountain Institute (RMI).  "The problems are too great and too systemic not to deal with them in a way we haven't in the past."
Speakers acknowledged that there has been high-profile and concrete progress in sustainable business, whether it's BlackRock's Larry Fink calling for net-zero firms or massive sovereign wealth funds divesting from fossil fuels. There's growing consensus that shareholder capitalism and an obsession with short-term profits are deleterious. And there's a groundswell of support for a more inclusive and just form of stakeholder capitalism.
But even if that's all true, the planet is still heading toward climate disaster, and the pandemic has highlighted myriad inequalities throughout the world.
There's no easy solution, speakers agreed, and the problems require action at every level – from individuals working for change, to businesses imbedding sustainability into their business models, to governments enacting inclusive and green policies.
The agenda of the Doing Good Doing Well conference itself reflected the scope of disruption – with sessions on rethinking fashion to cities to finance to social impact to leadership itself. "When COVID is over, we cannot simply get back to our old lives, without learning anything," said Gabriel Pegorelli, co-president of the MBA Responsible Business Club.
What only business can do
While there has been real progress, it has been incremental, and scaling up demands business be fully committed. "We need the reach, the dynamism and the capacity for innovation that only business can bring," said the WEF's Dulinsky. "We need to change how business sees itself and we need to change how people see business. If we do both, we can change the world."
The climate challenge has long been considered the domain of public policy, with business in a secondary role. "I think that's beginning to change and I think that's mission critical," said RMI's Harvey.
Part and parcel of that is a paradigm shift in thinking that sustainability and shareholder value are at odds. Increasingly, companies that are most valued — in the broadest sense — are also dedicated to solving the world's problems.
But that means rethinking corporate finances and accounting. As long as incentives force companies to focus on short-term financial results, it will be difficult for them to take on long-term solutions.
One company that has made progress on this front is AB InBev, the world's largest brewery, with 170,000 employees. The company has introduced sustainability measures into nearly every aspect of its business, from the water and barley it needs to produce beer, to the energy used to power its breweries, to the bottles and packaging used for its drinks.
"Sustainability for us is our business," said Erik Novaes, AB InBev's Vice President Procurement and Sustainability, Europe.
The company has set a series of specific goals, such as ensuring that 100% of its electricity is from renewable sources and reducing its carbon emissions by 25% by 2025, Novaes said.
Developing climate intelligence
Beyond unified reporting standards on sustainability, for businesses to be able to do their part against climate change, they need to have reliable data and information — what Harvey calls climate intelligence.
That means a consistent climate intelligence system is essential. Most of the technology, tools and practices for sensing and measuring such factors as emissions currently exist — though they're not being used for corporate environmental, social and governance (ESG) issues.  It is only with adequate climate intelligence that business leaders can make informed decisions and track results.
If a company wants to use lower-carbon materials, for example, it has to be able to reliably quantify which materials those are. Companies need to know who and what are driving emissions, and what is the impact of any measures they take.
"The only way that we can solve this problem is by creating signals in the market that people can respond to," said Harvey.