These entrepreneurs in the fashion space want your clothes to leave a positive impression – on people and the planet
Although some may dispute whether fashion is the worst polluting industry in the world compared with other offenders, there's no doubt that the "fast fashion" business model has had serious environmental consequences. These consequences start before the clothes are even made. Almost 75% of waste – through water use, clearcutting and chemical processes – occurs in garment production, according to the McKinsey Fashion on Climate report. A further 20% of waste is generated by product use, such as washing, which releases tons of plastic microfibers into the oceans. Meanwhile, the Ellen MacArthur Foundation suggests that recycling is not up to the task: Less than 1% of clothes are recycled into new clothes, while a garbage truck's worth of textiles are dumped or incinerated every second.
All this is done in the service of customers who are nonetheless chronically dissatisfied with their wardrobes. Going by the famous 80/20 rule, in the average closet, 20% of clothing items are worn 80% of the time, hinting at a culture of nondurable, impractical buying.
Yet, at the same time, there is a growing cohort of consumers who are choosing to buy less but better, whether through investing in quality, learning to care for clothes as previous generations did, or embracing the concept of the "capsule wardrobe," a series of easily intermixed basics. Others buy only "pre-loved" items, rescuing, donating or trading infrequently worn items languishing in the back of the closet.
And a growing number of businesses are springing up to serve these changing consumer preferences. They are looking for new, or new-again, techniques to make the fashion industry more sustainable.
Responding to environmental concerns, companies are using more organic or recycled materials, reducing the amount of water and chemicals used in production processes, and implementing pre-order schemes to cut down on redundant inventory and waste. Some fashion brands are reinvesting their profits in socially responsible initiatives.
Here we feature entrepreneurs who recently launched businesses promoting more sustainable and ethical ways of enjoying fashion. Although such enterprises may start small, these rising stars have big dreams and goals for the future.
A social enterprise
BLSSD: Sustainable fashion to bless others
Lys & Lama Riachi
---
---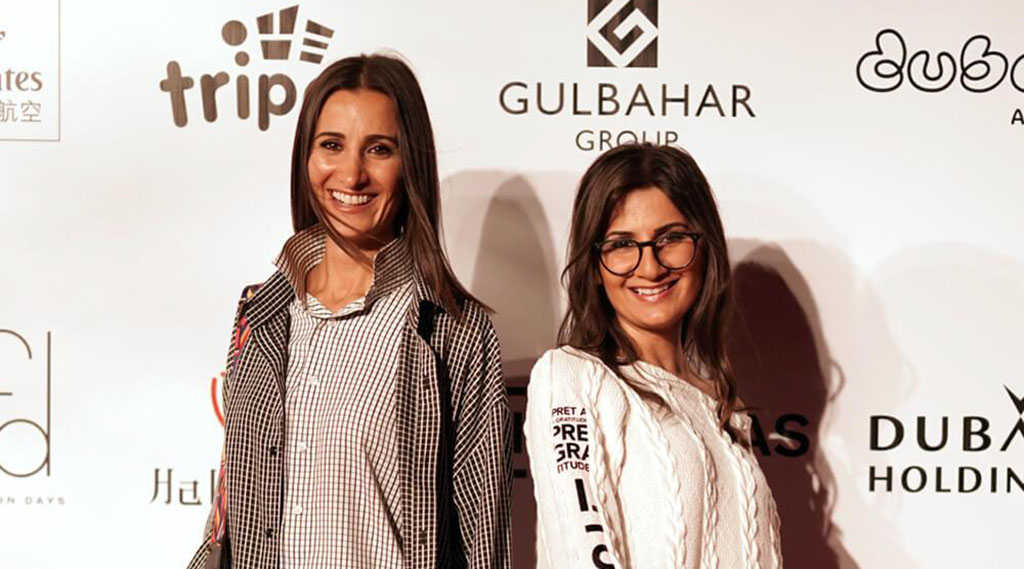 The experience of surviving cancer led Lama Riachi, a Lebanese creative director living in Dubai, to start a cancer support group for the region's many informal migrant workers who were likewise afflicted but who lacked adequate healthcare and support, being far from family and home. With her sister, Lys Riachi (GEMBA '19), the pair launched the fashion label BLSSD, which provides financial support for their social support group, called Blessed (together).
BLSSD features collections of luxury, streetwear-influenced pieces. There is a sustainable edge to the brand's ethos: They focus on wearable separates that are distinctive yet neutral enough to combine season after season; and they release limited editions to control inventory and underscore the need to identify with clothes as special and lasting investments rather than being disposal and trend-driven. They also prioritize vegan leather and organic materials.
BLSSD has grown and evolved, showing at both Arab Fashion Week and Paris Fashion Week, while also supporting migrant workers touched by cancer, through its associated foundation. It helps those with few resources to access treatment and, in terminal cases, funds family reunifications.
The Riachis aim for their brand to be 100% sustainable within a few years. In the meantime, they continue their mission under the soulful motto of Pret-a-gratitude.
BLSSD
#PretAGratitude
@___blssd___
Upcycling
Re-Invent: Everything old is new again
Vibha Kothari
---
---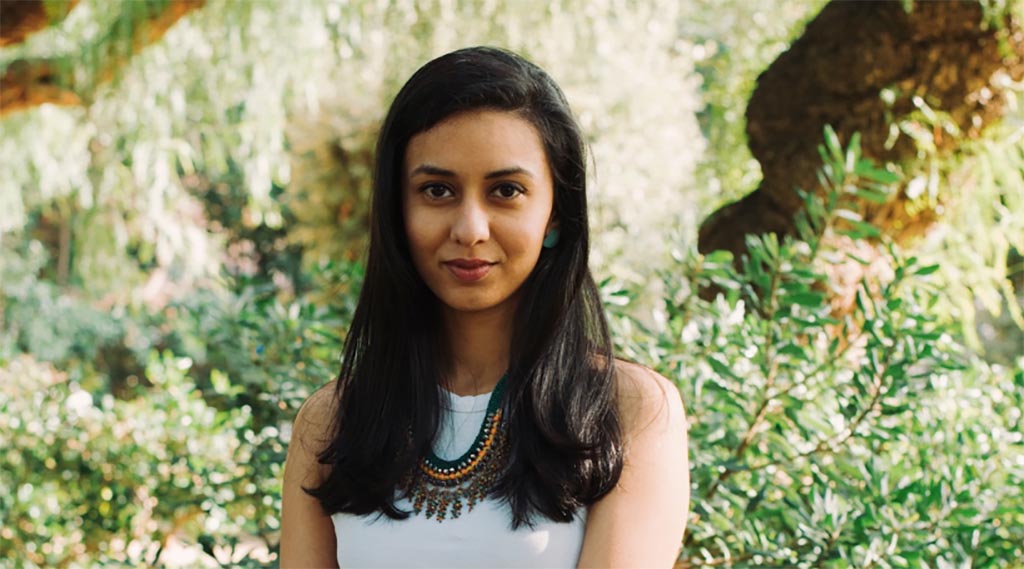 Originally from Mumbai, Vibha Kothari (MBA '19) drew from personal experience when creating her Barcelona-based company, Re-Invent. She was dismayed by how many items she had in her own closet that were outdated but hardly worn, and set about altering them to give them a new lease on life. The results of this "upcycling" inspired her to offer the service to clients.
The steepest hurdle, at the beginning, was creating awareness and working to counteract the idea that sustainable fashion is necessarily expensive. Building awareness took time, but she stresses that when it comes to upcycling, once customers see the results, they usually come back for more.
In Re-Invent's hands, office shirts become statement skirts; denim and a sweater are reborn into a unique jacket. Kothari's team have even performed surgery on a wedding dress, creating multiple wearable pieces from the ultimate wear-it-once garment.
Globally, she sees growing interest in sustainable fashion: "In part, this comes from the media making us more aware of where our clothes are made and how fashion influences lives in different parts of the world."
She firmly believes sustainability will be the future of fashion. "That doesn't mean everything will be sustainable – full sustainability is very difficult. And it's not about never buying anything new ever again. But there are many ways we can improve the impact of fashion on livelihoods and on the planet – from increased use of organic materials, to upcycling, to reinventing leftovers."
Kothari is looking to expand into a home range by partnering with suppliers of excess stock. She is also keen to boost sustainability by embracing AI, which can help in scaling the business and cutting out packaging.
Re-Invent
#reinventupcycling #modasostenible
@reinventupcycling
The circular economy
A Fine Circle: Extending the life of kids' clothes
Danielle Francis
---
---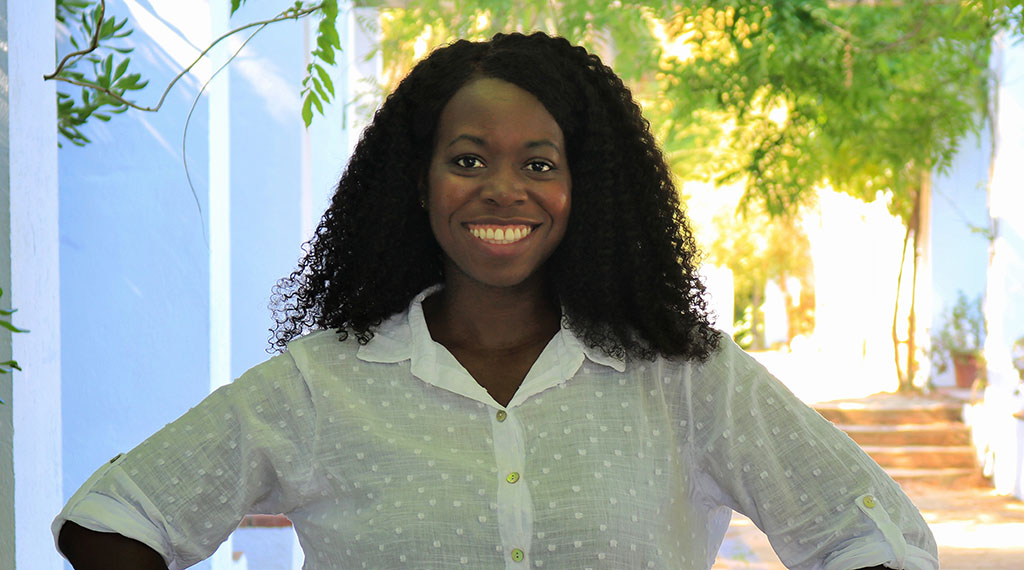 Childrenswear may trail adult fashion in terms of market share (estimated at 16% pre-pandemic), but it is growing, due to population expansion and increasingly brand-conscious parents and children. It's an industry worth roughly $252 billion a year.
What it lacks in market share it more than makes up for in terms of its outsized environmental footprint. Children grow (changing size up to six times in the first two years of life) and are inevitably finished with any product long before the end of its useful life. And for those parents who want to consume sustainable fashion, they may balk at the price tag for a product that can only be worn for a season.
This dilemma – faced by friends who had begun to have children – inspired American Danielle Francis (MBA '18) to start the online marketplace A Fine Circle. "We want to influence the utility of clothes and the upstream design in the long term," she says. That means reselling premium, luxury or sustainable children's products – initially clothes but also sportswear and other equipment that can have even more limited use.
A Fine Circle focuses on providing the technology both for selling and for track-and-trace, so that clients are aware of the positive impact of their purchases, and brands can see how durable their clothes turn out to be.
Francis thinks that some brands may eventually be inspired to partner with the company to launch their own secondhand initiatives. In fact, her longer term hopes include changing the industry from the inside through strategic partnerships that support the need for a circular economy.
"Our takeaway is that if children's clothes are going to work secondhand, they need to be well-made and durable. We want to inspire brands to produce such clothes. And for those that do, we can provide the technology that allows them to monetize their own products secondhand."
"It's important for families to know that they are doing fine in their day-to-day lives of being more sustainable," Francis says. By making it easier for families to enjoy pre-loved premium clothes, her goal is that a child's ecological footprint would better reflect his or her actual footprint.
A Fine Circle
#afinecommunity
@afinecircle
This story is published in IESE Business School Insight #158.
See also: The 9 Rs of the circular economy