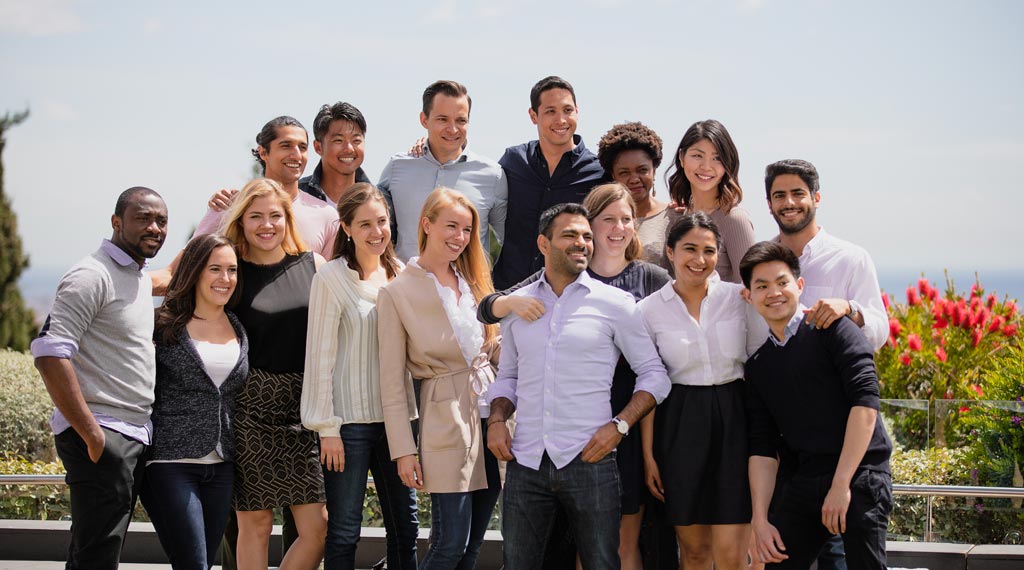 IESE's MBA ranked 3rd in Europe by FT
Highlights responsible business focus, internationality and positive career outcomes for graduates
For the second straight year, IESE's MBA has been ranked one of the top programs in the world, and the third best in Europe, by the Financial Times.
The Financial Times 2019 Global MBA Ranking put IESE's MBA 12th overall.
The internationality of IESE's MBA program and positive career outcomes for its graduates were clear factors for its strong position in the ranking. With options to study overseas electives in Nairobi, New York, São Paulo and Shanghai, IESE placed number 10 worldwide on the ranking's international course experience metric, and number 13 for the international mobility of its students.
The Financial Times also highlighted the fact that 94% of IESE MBA students found employment or accepted a job offer within three months of graduation, as well as the 128% average salary increase of graduates three years after graduation.
According to professor Julia Prats, associate dean for MBA programs, "this reflects the continued interest from top global companies in MBA talent from IESE, as well as the wealth of opportunities during the program to develop international networks and gain first-hand experience of business in other continents."
In addition, IESE placed second in the world for corporate social responsibility (CSR) – a new criterion introduced this year by the FT. This new measure takes into account the amount of time dedicated to CSR, ethics, and social and environmental issues during the MBA program.
"IESE's focus on developing socially responsible business leaders is not a passing fad. Businesses must understand that it is not enough to only be concerned about the bottom line, you also have to think about the impact you are having on the communities around you. This is a philosophy we emphasize throughout all our activities and courses during the MBA program," Prats said.
The ranking cements IESE's position as one of the top schools in Europe, following recent positive results in a number of international publications, including The Economist (number one in Europe and number six in the world) and Forbes (number two for two-year international MBAs), among others.