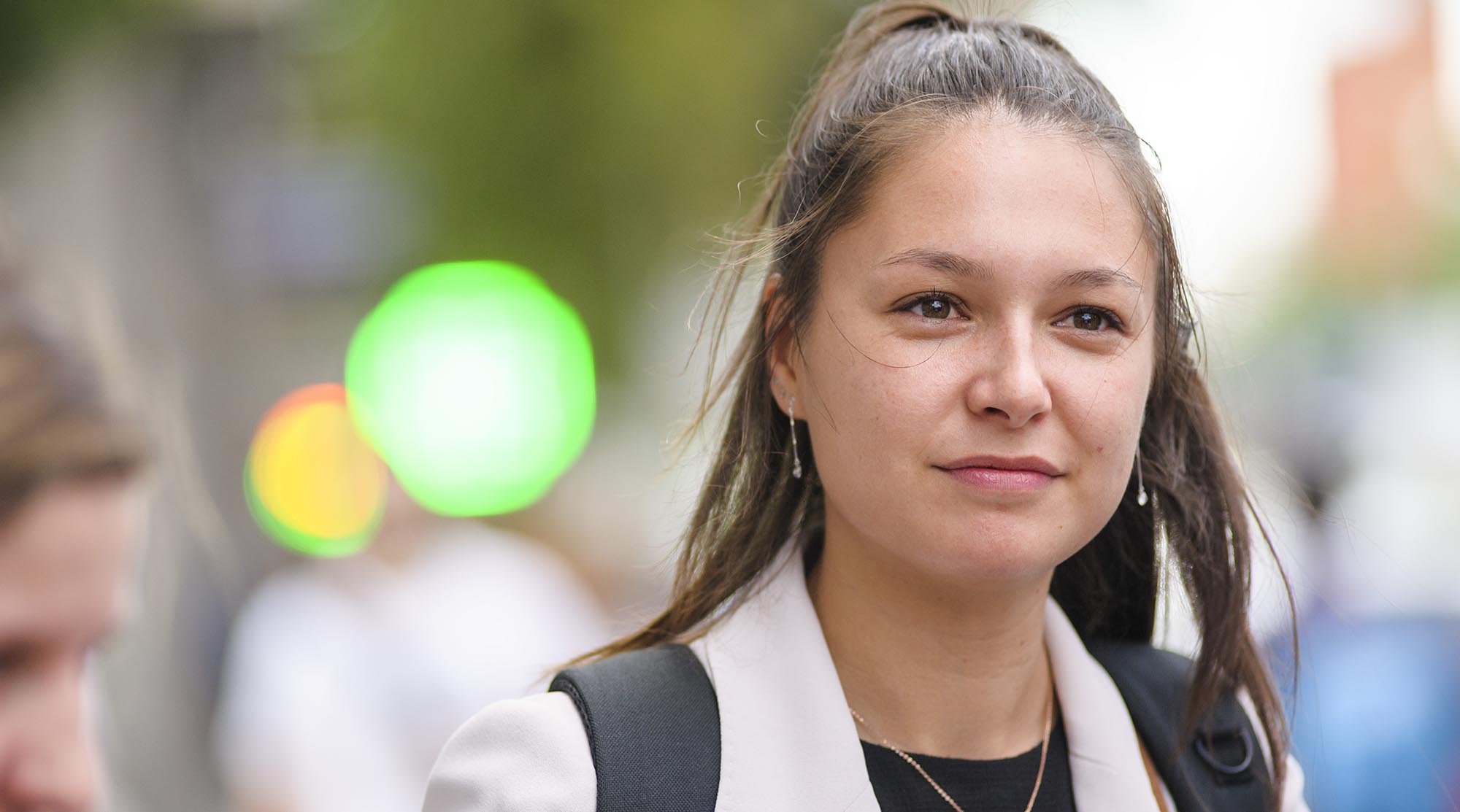 MiM Class of 2020: Ready to take on the world
Launching a career right now isn't easy, but these skills are more in demand than ever
Digital skills, particularly with AI, as well as entrepreneurial initiative, leadership and communication ability: These are highly in demand, according to a recent IESE study that calls upon universities to better prepare graduates for what today's market wants and needs.
IESE's Master's in Management (MiM), offered in Madrid, aims to do just that. Two graduates from the inaugural Class of 2020 share their experiences. With COVID-19 creating an uncertain job market, these up-and-coming leaders are off to a flying start!
"Companies need human capabilities to solve complex problems"
Enrico Fausti. Job offer: Credit Suisse (Photo taken pre-Covid-19)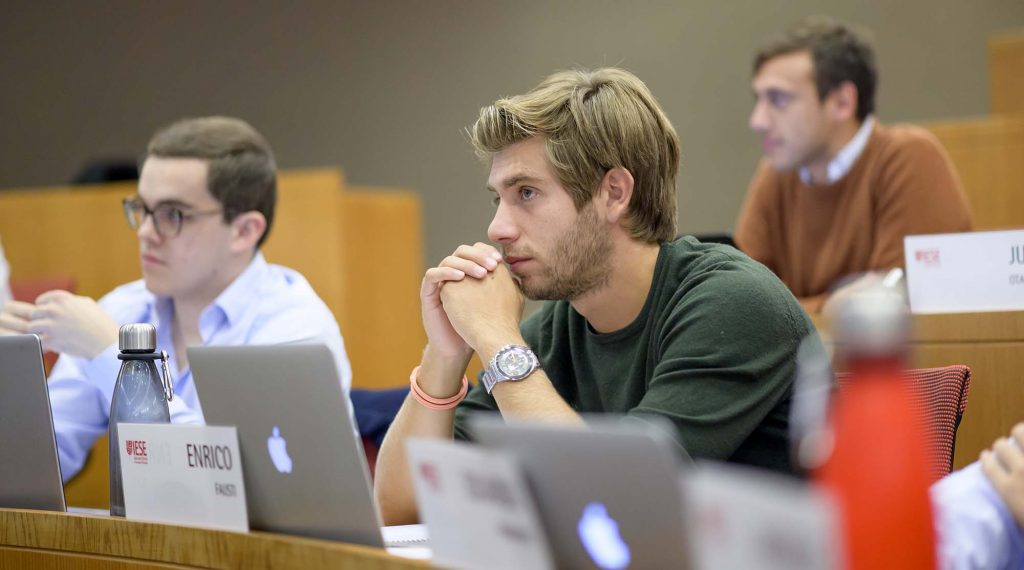 My Economics and Finance bachelor's degree was quite theoretical, so I was looking for a completely different experience, one that would change my mindset, that was practical and focused on problem-solving, and that would help me grow and prepare me for who I would need to become in the future.
Companies aren't just looking for tech skills – though those are important. AI, machine learning and big data are changing everything, and those of us in the early stages of our careers need to be ready to manage those innovations. Entire areas of trading and asset management are changing fast.
Even so, technology doesn't determine everything. Supply and demand are still the result of human behaviors. Personal relationships and human irrationality will continue to form a core part of financial decision-making and management. Companies also need human capabilities and talented people with social intelligence who are able to come up with smart solutions for the complex problems we face today.
Eventually, I'd like to be a director of an investment bank, but for now my focus is on continuing to learn and understand how to think critically and solve business problems. What's true of senior managers is also true of students: Building a solid base of knowledge will help you go wherever you want.
"Companies will only ever be as innovative as the environment they create"
Emma Lotz. Job offer: Procter & Gamble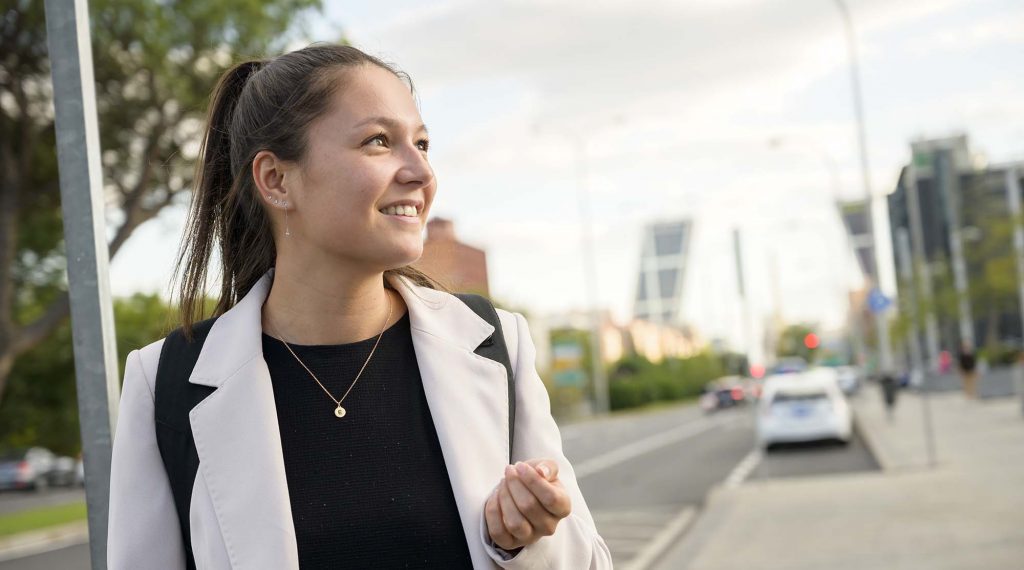 Having studied International Business in France and the Netherlands, I was ready to explore various management fields with people from diverse backgrounds. A career path can go in many different directions, so it's important to know which steps you want to take to reach your own personal goals. Learning how to analyze and see problems from many different angles, without being given the answer, is a vital skill for that path, as is knowing how to network.
Given the extraordinary times we're living through right now, you really need to reflect on the skills that companies will value, and invest in learning. What are your key assets and selling points? Although it may be strange to be starting a career now, it can also be an exciting opportunity to discover new positions and sectors you might not have considered before. Any opportunity to learn can be a dream job. Focus on developing transferable skills in preparation for better times ahead.
I'm comfortable with technology and the online world of work. Companies know that for them to embrace technological change, they increasingly need to recruit and retain such talent. They know they'll only ever be as innovative as the environment they create, so they are keenly searching for people with critical awareness of the technologies that will become the disruptive forces of tomorrow.
I'm excited to get started. I hope to become a leading expert in my field someday, managing a team and helping people and the company grow and develop. I want to be the kind of leader who gives people a greater sense of purpose.
A version of this article is published in IESE Business School Insight #156.
MiM at a glance
Average age: 23.
Work experience: Up to 2 years (average).
Diversity: Participants represent up to 17 nationalities.
Recognized: IESE, being part of the University of Navarra, is able to confer a Master in Management certified by the Spanish Ministry of Education.
Growing: After a successful inaugural 2019-20 class, IESE is oversubscribed for 2020-21.
More: mim.iese.edu