IESE MBA Classes Start
Students aspire to grow professionally and personally
25/09/2012 Barcelona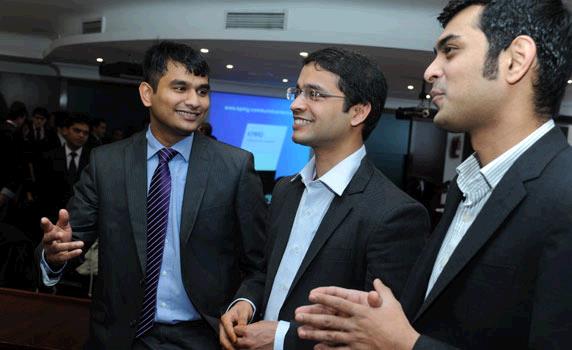 Newly-arrived MBA student Roberto Piola said he expects the program to deepen his knowledge of management in critical areas. After finishing his undergraduate program at the University of Bologna with a degree in economics, Piola said he left Italy with the intention of gaining international work experience in London and then pursuing an MBA after four to five years.

"In London, I had the opportunity to the work in two different industries (internet-based financial information services and industrial equipment) and during my last experience as an account manager with Dow Jones I understood fully what I wanted to do in my career," he said.

"While it might have been possible for to pursue my objective without an MBA," he said, "I still thought that I still lacked of understanding and practical knowledge in some of the corporate areas such as finance, operation and leadership, which are fundamental to reach the top of multinational corporations."

For Ksenia Kondratenko, the prospects of a 2-year program and a summer internship were decisive factors in her decision to come to IESE. "I believe that summer internship is a must for those who want to change their career path radically," Kondratenko said. "It can give you insights in what an industry and type of work is really about, whether you like it or not, whether you can use your talents there, improve your capabilities and grow further professionally and intellectually."

The IESE MBA program's focus on effective decision making will be another benefit, she predicted, along with the chance to expand her professional network. "After the program I will be more confident in making decisions, in understanding why I'm doing this or that and for what. I'm also sure that during the program I will build a wide network of amazing, highly professional people. All this will make the world closer to me."

For more information, visit the IESE MBA Director's blog.