Beyond Business as Usual
6th Sales and Marketing Officers Meeting in Madrid
15/04/2013 Madrid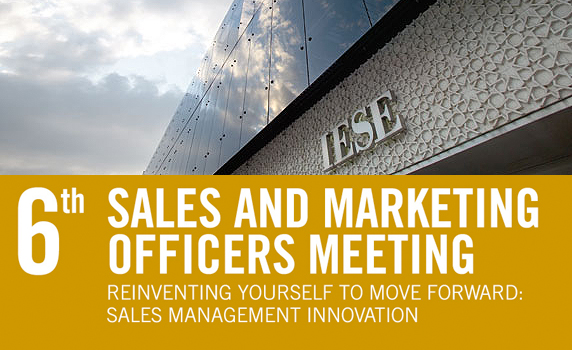 What can managers do to boost sales, once they have taken the "usual" measures of cost cutting, restructuring, adjusting prices and opening new markets? An upcoming event at IESE will answer this question by exploring new alternatives for sales strategy, as well as sales team management and leadership.
 
Set for April 17 in Madrid, the 6th Annual Sales and Marketing Officers Meeting is themed, "Reinventing Yourself to Move Forward: Sales Management Innovation." The meeting will specifically tackle how to find new customers today, what technological tools can help teams and what are the most suitable strategies in the current context.
 
Recent market research, led by IESE professors Cosimo Chiesa and Julián Villanueva, on the topics discussed in the different sessions will also be presented. Each participant in the meeting will receive a copy of the study's conclusions.
 
Invited speakers will present their views during three panels with the following titles 1) "New Scenarios, New Models: Sales Model Innovation" 2) "New Ways To Get Better Results: Sales Management Innovation" and 3) "Getting the Sales Team Involved: Sales Team Innovation."
 
A special session in which panelists, faculty members and participants will be able to  exchange viewpoints and interact will also be a highlight of the meeting. The program has been designed for CEOs, sales managers and sales and marketing directors.