Prof. González-Páramo, Head of European DataWarehouse
Agency ensures transparency in markets
12/03/2013 Barcelona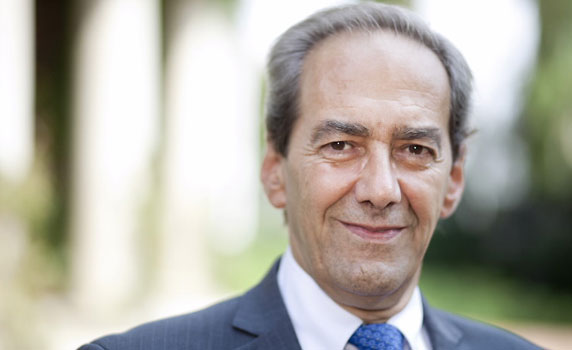 IESE professor and former member of the Executive Committee of the European Central Bank, José Manuel González-Páramo, was recently appointed chairman of the European DataWarehouse, which is responsible for responding to the need for transparency and disclosure in asset-backed securities (ABS).
 
"The subprime crisis spread to the whole securitization market, which is vital for the European banking system since the possibility of securitizing assets provides liquidity and can extend more credit," said González-Páramo. He said he was "happy to continue working in the development of this entity, " which he helped establish and that "ensures the highest standards of transparency, while this market revives."
 
"The European DataWarehouse is a truly European initiative, in which the ECB acted as a catalyst when it was created (2010), which has joined the Bank of England, and which has successfully taken on a life of its own life as a company that is 100 percent private," he said. 
 
Last September, González-Páramo joined the faculty of IESE, where he will continue his academic work. From June 2004 until May 2012, he served as a member of the Executive Committee of the European Central Bank, a position he held after being part of the Governing Council and the Executive Committee of the Bank of Spain.
 
Previously, Gonzalez Paramo served as an economic advisor to Spain's Ministry of Economy and Finance and to the Bank of Spain, as well as a research consultant at the World Bank in Washington DC, Inter-American Development Bank in Argentina, the European Commission, European Academy of Arts and Sciences; Observatoire de l'Epargne Européenne in Paris; the BBVA Foundation Center for Public Economy Studies; the FIES-CECA Foundation; and the Institute for Fiscal Studies.