New Focused Programs for 2015-2016
Over 40 intensive programs for meeting crucial business challenges
08/09/2015 Barcelona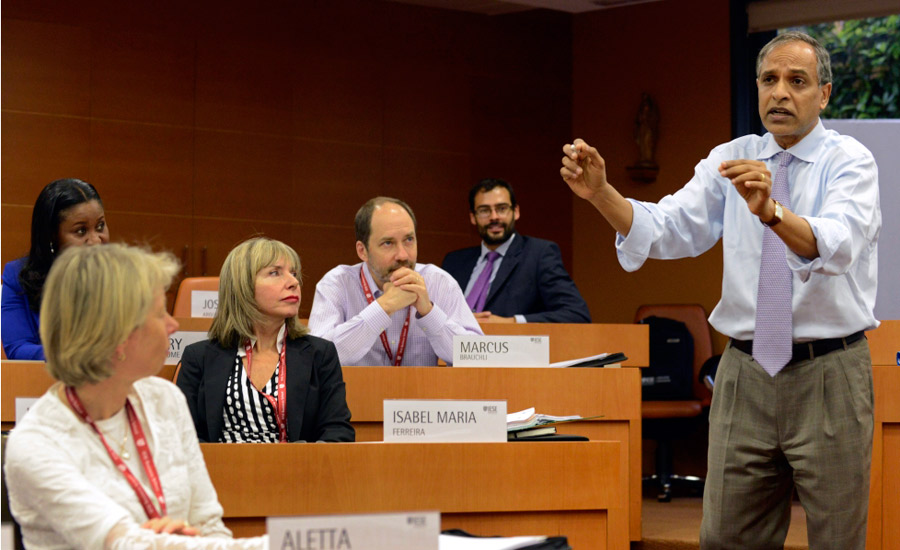 Over 40 intensive programs for meeting crucial business challenges / Photo: David Adamson
The IESE Focused Programs portfolio goes from strength to strength. September sees the launch of three new programs on the digital mindset, design thinking and positive leadership. The addition of the new programs also sees IESE extend reach and scope in Asia. The Digital Mindset program will be based out of Singapore, one of the region's foremost commerce and financial hubs.
Executives have the pick of over 40 Focused Programs at IESE, covering a wide range of strategic business areas. All programs take a comprehensive, general management perspective, combining practical experience and peer-to-peer interexchange as part of the case method.
The new programs for 2015-2016 are:
Digital Mindset: How to Innovate Your Business for the Future
Singapore, October 27-28, 2015

Today's interconnected, constantly changing world leaves entrepreneurs and executives with many unanswered questions to resolve. How will digitalization affect their sector? When will it reach their customers? Their industry? Their company? Will it be a major threat to their business or a chance to blow their competitors out of the water? Paddy Miller and Evgeny Káganer provide guidance on developing and implementing the innovation-based strategies companies require to be sure of short and long-term success.



Becoming a Positive Leader: Accelerating Individual and Organizational Change
Barcelona, April 25-28, 2016

Positive leaders generate greater commitment among employees, foster growth and steer their company towards positive change. Taught by Alberto Ribera, Yih-teen Lee and Anneloes Raes, with Scott deRue and Kim Cameron from the Ross School of Business (University of Michigan), this program aims to develop such abilities. The program is run jointly IESE and Michigan's Ross School of Business.



Design Thinking for Creative Problem Solving
Barcelona, June 7-9, 2016

Uncover the problem-solving potential of design thinking and apply it across your organization to generate and implement enriched opportunities, breakthrough ideas and novel initiatives in today´s complex business world. Joaquim Vilà, Antonio Dávila and Kandarp Mehta will improve participants' ability to explore new approaches to innovation that can be applied to a wide range of business challenges and contexts.

You can download the full Focused Program portfolio here.