IESE GEMBA. What Will You Learn?
The Global Executive MBA is a unique international experience, taking you to global business hubs in the U.S., Europe and Asia.
The program is made up of six core modules and the choice of two immersive electives to customize your learning experience. Its flexible format, which combines residential modules and distance learning, cements learning through a stimulating blend of experiential and action-oriented learning methodologies.
GEMBA program curriculum
The Global Executive MBA curriculum leverages experiential learning and action-oriented methodologies to bring the most critical global leadership issues into sharp focus. A practical off-campus business plan and an in-company project complement the academic core and give participants a unique hands-on platform to apply their newfound knowledge.
Six core modules: three Foundation modules and three Principal.
Each core module encompasses a series of courses on the essentials of global business, including leadership tenets, financial accounting, entrepreneurship and digital transformation.
Each core module comprises three phases:
Preparation. Prepare for what's ahead. Revitalize your knowledge and understanding or core business concepts.
On-Campus. Explore concepts in the dynamic context of teamwork, case-based debate, lectures, and workshops on campus. Take further with company visit, events and guest lectures.
Consolidation. Apply new concepts, share feedback and analysis, and collaborate on projects.
Electives complement the core general management curriculum and offer you a chance to explore specific areas in greater depth in diverse global destinations. You will choose two 1-week elective modules. Electives will be delivered in strategic business hubs (cities to de confirmed).
In the final module, learning is consolidated, shared and embedded. The week culminates in the Global Executive MBA graduation ceremony, celebrated on IESE's emblematic campus in Barcelona.
---
---
Strategy & Sustainability
Increases awareness of the strategic sustainability issues so that you can potentially help your company respond to the issue in an appropriate way given its specific industry, geographic footprint, shareholder structure, etc.
Syllabus
Personal Finance
Provides tools to create and maintain a portfolio and successfully manage your savings, including a classification of the different kinds of securities and their principal role in a portfolio. Reviews financial products currently on the market and analyzes undervalued questions such as costs and retention periods. Examines strategies for creating and adapting your portfolio over time. Syllabus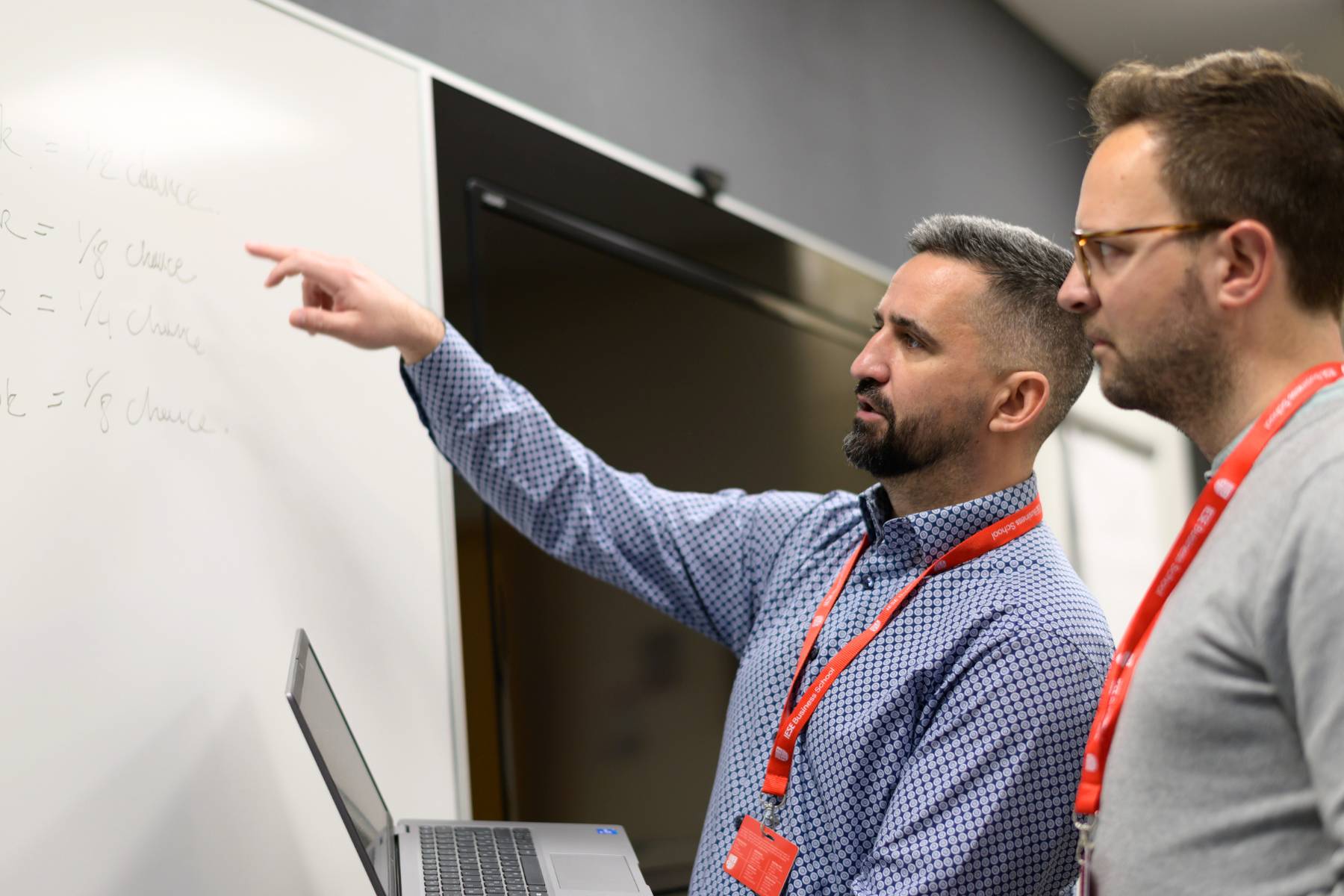 During the last four months of the program, you will complete an in-company project where you will directly apply new approaches and concepts to an explicit business challenge. Working in teams with a sponsoring company, you will identify a real-life challenge and build an actionable plan to address it. Expert input from the company, senior executives and faculty will guide the experience.
Project examples
Development of a social collaboration strategy

Identifying and creating new markets

Increasing production efficiency of a plant

Analysis of a management cost system

Development of a product launch strategy
Three Phases
Proposal and definition
During Phase 1, initial projects are proposed. Upon approval, assigned students and faculty develop the plans further.
Planning and completion
In Phase 2, a detailed project plan is submitted, followed by monitoring reports and a final report.
Evaluation and showcase
The best projects are selected and highlighted in a showcase event.
Throughout the program, you'll explore and develop a deep knowledge of skills and insights along four critical pathways.
Top international faculty
IESE's faculty includes full-time and part time professors. All full-time professors have PhDs from prestigious universities. They are also highly international, representing more than 20 nationalities, and bring vast relevant expertise from the highest levels of business. Faculty members combine real-world experience with pioneering academic insights.
IESE professors have an "open-door" policy and provide you with invaluable mentoring and guidance. They cultivate rich exchanges of ideas that make the most of the combined experience in your classroom.
In 1963, Harvard Business School formed an alliance with IESE Business School by adopting the famous case method learning methodology. Over the years, IESE professors began writing their own cases, making their own impact and becoming thought leaders in their own right. 
These are some examples of how the case method is applied in IESE: 
You will engage in dynamic discussions about the business challenges you face on a daily basis.

You will combine individual learning, team discussions and dialogue in an interdisciplinary plenary session.

The lecturer will facilitate and guide the debate, encouraging everyone's participation to enrich the discussion with different points of view and experiences.
Read more about the case method and a few examples used in IESE classes of real cases from leading companies.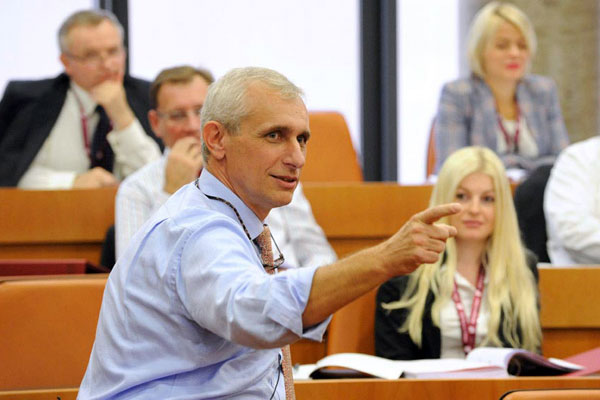 The IESE Experience
At IESE, you'll be surrounded by talented peers, supported by a world-class faculty, and challenged by real-life business cases. We'll put you to the test so that you can reach your full potential.
Discover the benefits of the IESE experience.