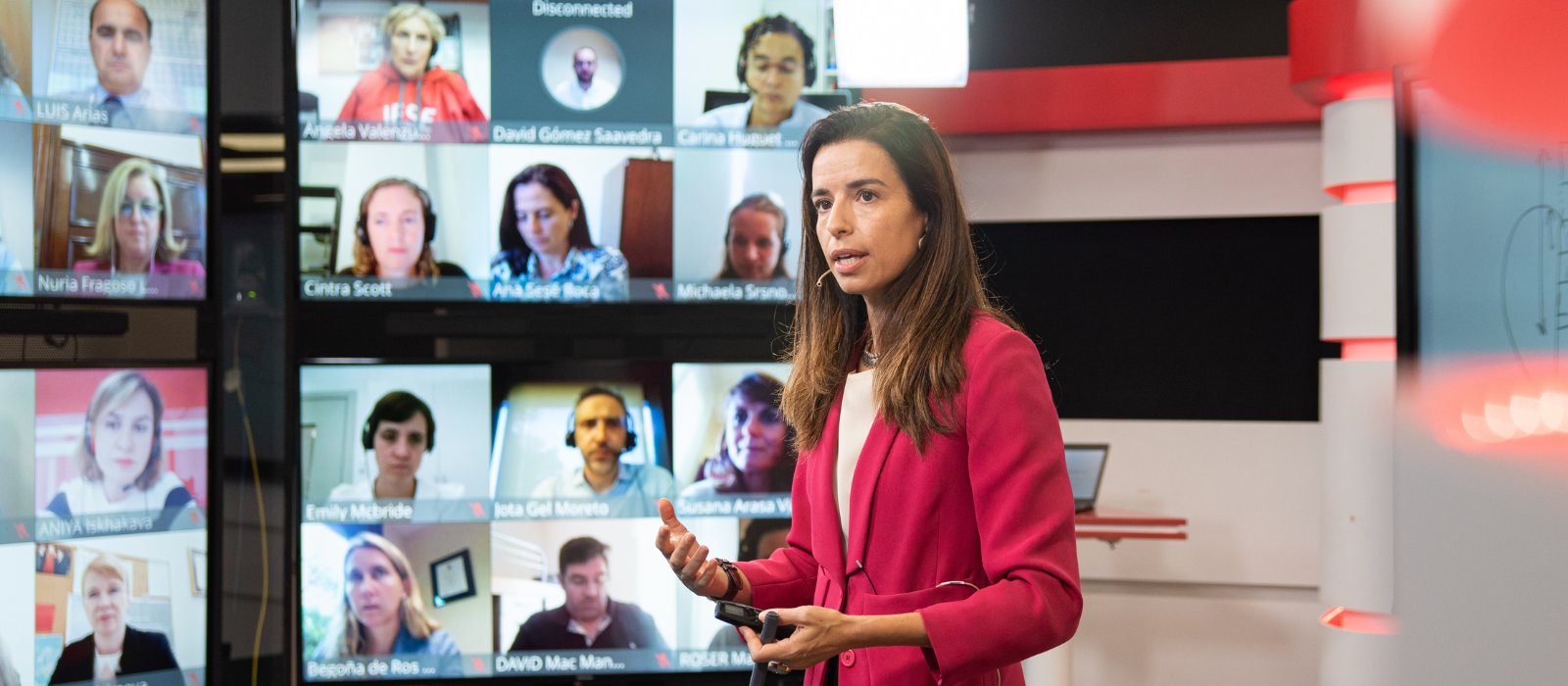 IESE GEMBA. Structure And Calendar
​The Global Executive MBA arms you with the tools, insights, knowledge and expanded worldview to accelerate your career. You will acquire what it takes to become a catalyst for positive change within your organization.
The Global Executive MBA is a unique international experience, taking you to global business hubs in the U.S., Europe, Latin America and Asia. The program is made up of six core modules and the choice of two immersive electives to customize your learning experience. Its flexible format, that combines residential modules and distance learning, cements learning through a stimulating blend of experiential and action-oriented learning methodologies.
Laying the FoundationsBarcelona
Courses:
Analysis of Business Problem
Decision Analysis
Financial Accounting Leadership
Managerial Communications
Leadership
Preparation: March 18-29, 2024
On Campus: April 1-12, 2024
Consolidation: April 15-May 3, 2024
Decoding businessMadrid
Courses:
Competition and Strategy
Managerial Accounting
Managing Oneself
Marketing Management
The Digital Context
Preparation: May 6-17, 2024
On Campus: May 20-31, 2024
Consolidation: June 3-21, 2024
Improving businessMunich
Courses:
Business Ethics
Competing in Business Models
Entrepreneurship
Industry 4.0
Managing Operations
Operational Finance
Preparation: June 24-July 5, 2024
On Campus: July 8-19, 2024
Consolidation: July 22-Aug 9, 2024
Managing Value CreationNew York
Courses:
Human Resources Management
Global Economics
Management Control
Marketing Planning & Implementation
Negotiation
Preparation: Aug 26–Sep 6, 2024
On Campus: Sep 9-20, 2024
Consolidation: Sep 23–Oct 18, 2024
Leading across bordersSingapore (To be confirmed)
Courses:
Corporate Finance
Cross-Cultural Management
Emerging Economies
Global Strategy
Supply Chain Management
Preparation: Oct 21-Nov 1, 2024
On Campus: Nov 4-15, 2024
Consolidation: Nov 18-Dec 13, 2024
Driving innovationSan Francisco & Silicon Valley
Courses:
Entrepreneurship: VC & Deals
Getting Things Done
Go Meet the Valley
Design Thinking for Business Innovation
Managing Digital Transformation
Preparation: Jan 6-17, 2025
On Campus: Jan 20-31, 2025
Consolidation: Feb 3-28, 2025
Tailor your GEMBAElectives
Locations:
Accra
Barcelona
India
New York
São Paulo
South East Asia
Tokyo
Preparation: March 2025
On Campus: April 2025
Consolidation: May 2025
Final Week & GraduationBarcelona
Preparation: Junes 9-13, 2025
On Campus: June 16-19, 2025
Graduation: June 20, 2025