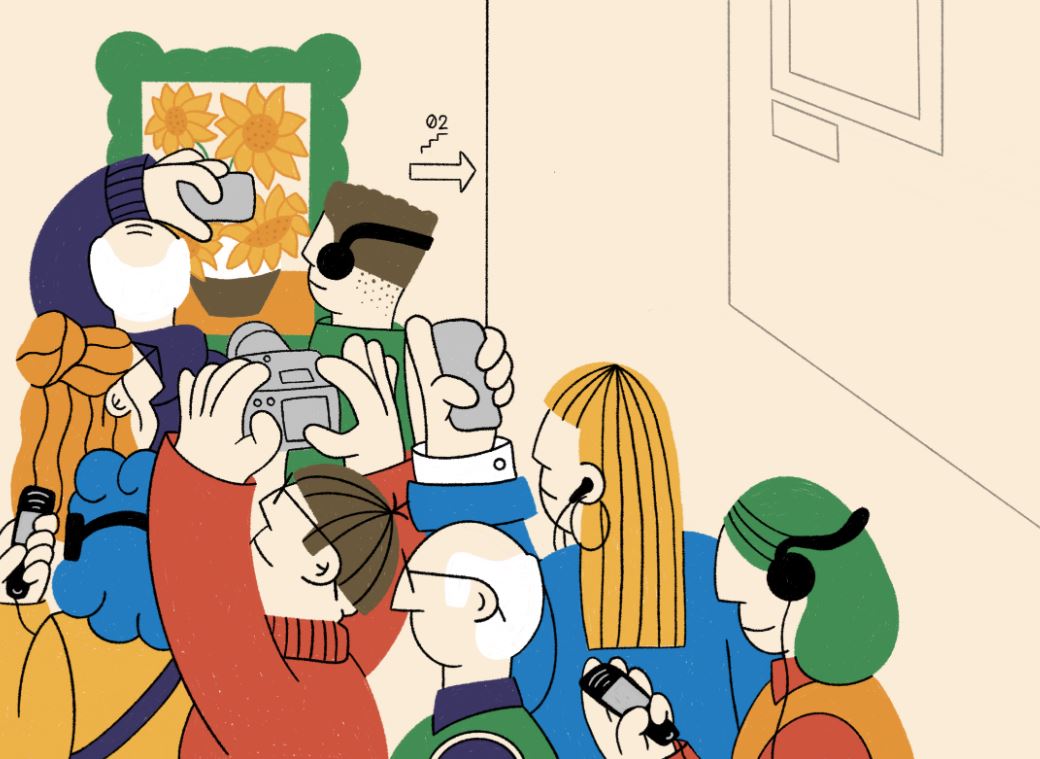 For the best experience, let data be your guide
Tips to use data analytics to boost user engagement, based on experiments carried out in the Van Gogh Museum.
To avoid overcrowding, Amsterdam's Van Gogh Museum used data-driven experience design to improve visitor flows and direct attention to other, lesser viewed artworks. Imagine being able to do the same in your own business setting.Illustration: Fer Sempere
January 1, 2023
By Victor Martinez de Albeniz, Ali Aouad & Abhishek Deshmane
How does your customer move across touchpoints? With data-driven experience design, you can answer that question and design interventions that achieve superior results.
The decisions that your users or customers make, as well as the pathways they follow in a physical or digital space, depend largely on how the choices and layouts are presented to them. Only by knowing precisely how a person interacts with your brand can you provide them with an experience that meets or, better yet, exceeds their expectations.
But how do you do that? With data — specifically, the data that users or customers themselves give you the minute they start engaging with your brand. This enables you to make adjustments in a much more effective and targeted way.
This is what we did in Amsterdam's Van Gogh Museum, which sought to improve visitor flows around its space in order to avoid overcrowding and congestion and to direct attention to other, lesser viewed items.
Taking advantage of this real-life context with problems common to many experience providers, we developed a model that can be used to optimize layouts and choice architectures, thereby lifting engagement. Through simple design changes informed by data-driven predictors of user behavior, we correctly predicted the paths that visitors would follow with 63% accuracy, and we were able to extend visits to "cold areas" of the museum by around 20%.
Imagine being able to do the same in your own business setting.
Paint by numbers
Whether a museum, a department store, an amusement park or any other type of business context involving a sequential experience, building the best user experience depends on your ability to observe how individuals behave and interact with your brand in the field.
Working in collaboration with the Van Gogh Museum, we gathered data on how visitors moved around the artworks, from the moment they entered the museum until they exited. This helped us paint a full picture of the dynamics of their visit, revealing some common weak points.