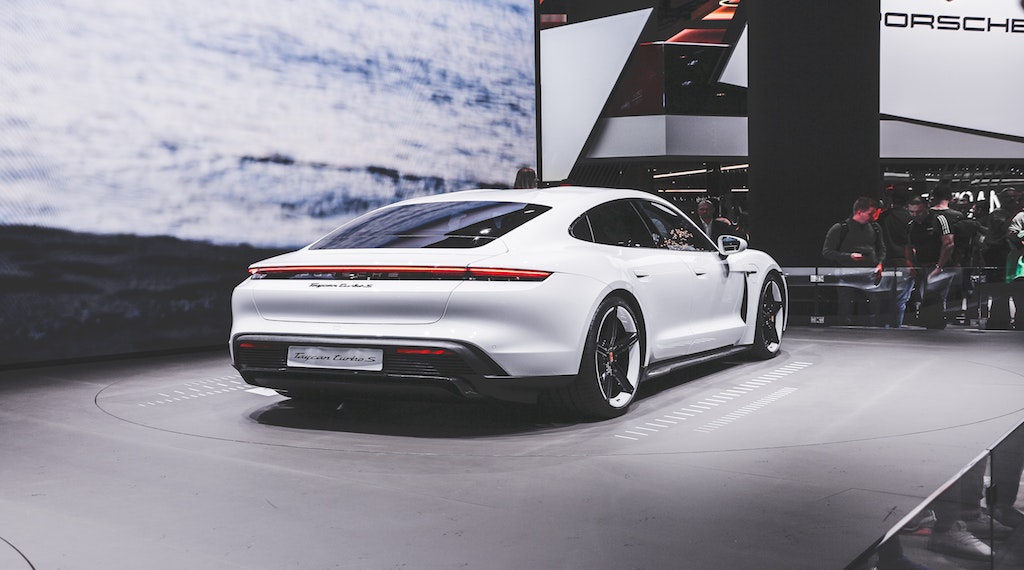 Mobility sector leaders talk smart cars and manufacturing
Supply chain disruption, data protection among topics at IESE's 35th Mobility Industry Meeting
The mobility sector has undergone a thorough reinvention brought by an urgent push for improved sustainability, dramatically changed consumer habits and technological advances allowing the industry to shake up decades-old business models.
But how will the coming post-pandemic reality challenge the auto industry and others in terms of regulatory pressure, reordered supply chains and the sensitive matter of customer data acquisition and protection?
Those were the key themes that scholars, including academic director Prof. Marc Sachon, and expert speakers tackled at the second installment of IESE's 35th Mobility Industry Meeting, which concluded today.
A brand new roadmap 
"We've entered a new era," said Mattias Ulbrich (VP CIO, Porsche and CEO, Porsche Digital), during a session yesterday that focused on smart supply chains, smart factories and data collection. Ulbrich was referring specifically to the 2019 introduction of the Porsche Taycan, the legendary car manufacturer's first series production electric car.
But the pivot at Porsche extends well beyond the Taycan to its broader fleet, rival companies and their suppliers.
A Porsche promotional video that Ulbrich presented included the line: "Mobility is changing, today faster than ever before." And companies across the sector are rushing to keep up and ensure their future survival.
Stephan Durach (SVP, BMW Group) spoke of several of the changes that over the past few years have upended industry-defining practices for much of the past century.
"[BMW] has to organize itself to develop new products every day," he said. "That's very different from a traditional car company with its long production cycles. These days, I cannot tell you what a product will look like in three years. This was the typical window in our industry. Now, I'm better able to discuss a product's infrastructure."
Part of that infrastructure is increasingly digital instrumentation that helps manufacturers understand safety risks as well as consumer behaviors. These tools have the potential to feed companies data on everything from speed limits and road hazards to the rate at which sleep-deprived truck drivers are blinking their eyes while behind the wheel.
Saving Lives, Protecting Privacy
The communication chain set off by the latter example could surely save lives. It's also the sort of technological advancement that makes many people uneasy about how their personal data is being collected by and shared within corporations.
As the online event opened to audience questions, the conversation turned to data protection and distribution.
"We have to distinguish the data," said Ulbrich. "Everything safety-oriented or with a value to society should be open. The most valuable data is the data that saves lives. It detects dangerous external and internal factors. The second priority is understanding customer needs and how we can improve our products to meet them."
"[The EU's General Data Protection Regulation] is to be respected," added Alexander Vlaskamp (VP, Head of Sales and Marketing, Scania) "And data is always anonomized. Customer data is used to optimize fleets and to train the driver to drive better and more sustainably."
Retraining and reorganizations 
Another concern of the mobility sector's move toward electric vehicles is its impact on longstanding supply chain partnerships that powered the diesel-era industry as well as on factory workers, fewer of whom are necessary for electric car production.
"You have to work with your people," said Detlef Kranich (CEO, TRUMPF Machine Tools Germany). "A smart factory is not a machine, but rather a concept. So, show the people how it works and how they can influence all the components of the smart factory."
But while retraining as many employees as possible is the desired goal, downsized workforces will be an inevitable byproduct of the mobility revolution as companies go green—and lean.
Still, the key to success in the future of mobility will be meeting the moment while staying true to your company's foundations. Or, as Ulbrich put it, embracing change "without losing your DNA, your culture and, especially, your passion for excellence."