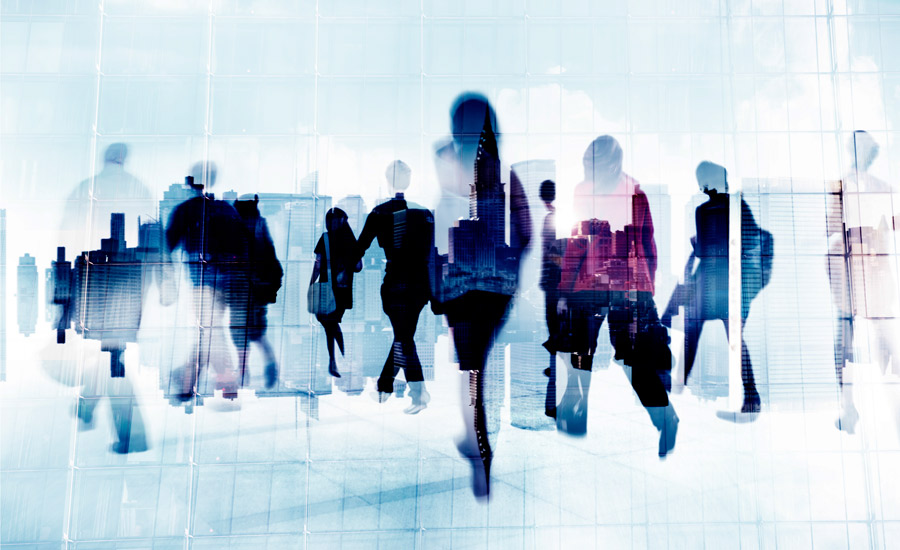 Boosting Your Career in VUCA Conditions
Experts address key career development challenges at Alumni event
Because of the VUCA environment, you can no longer be static in your career, said Joanna Moss, executive coach and IESE Alumni career advisor, during a special event, "Career Development in a VUCA World", in Barcelona.
In the past, you might be employed by a company and progress through the organization throughout your professional life. That is no longer the case today. Anyone who thinks like that will get left behind, she said.
Moss was joined by Lars Maydell and Iñaki Saltor, also members of IESEs career advising alumni team. The event, moderated by Javier Muñoz, director of Alumni & International Development, addressed three key career development challenges: strategy, international career planning and changing labor markets.
Prepare for Uncertainty
Maydell, formerly of the executive recruitment firm Egon Zehnder, provided Alumni with six critical points of advice.
Focus on extraordinary management skills. In VUCA settings, managers need extraordinary management skills, which increasingly include soft skills, said Maydell. Many managers stick to traditional management practices, however, because they prefer the world to be rational and want to maximize efficiency, he said.With extraordinary management, you wont win all the time. Life becomes quite irrational and you need a skill set for that. All the skills that you need to prepare for this have to do with communication, influencing, lowering hierarchies and inclusion, he said.
Make great people decisions. The best way to foster career success is to have the right people around you. This means choosing the right peers, bosses, spouses, doctors and lawyers. Making sure you have the right people around you is a skill that can be learned and that managers should focus on, he said.
Work effectively with headhunters. Executive search firms no longer focus on competencies. Due to the influence of Silicon Valley, they now look for indicators of potential. Research at Egon Zenhder indicates that five traits help predict executive success: motivation, curiosity, insight, engagement and determination.For engagement, we ask: do you have the brain and the heart to motivate people in a positive way? he said. At every level, you can look for these indicators of potential and headhunters more and more do so.
Understand your biases. People are much more likely to cling to their current jobs than go for new opportunities, observed Daniel Kahneman, 2002 Nobel laureate and expert in behavioral economics, said Maydell. To counter this bias, managers should discount the quality of their current job or double the attractiveness of the target to get an objective picture, said Maydell.
Find your career purpose. Basing career decisions on financial rewards is one of the worst traps to fall into, he said. Managers should focus on what kind of work gives life meaning to them.
Refine Your Professional Appearance. This begins with writing a meaningful CV that indicates your achievements, as well as your personal values. A CV that includes your core values is helpful for executive search firms and will enable you to better reflect on where you want to go.
In addition to these six steps, Maydell advised managers to step back from their careers on a regular basis to gain perspective. You need to reflect with other people and look at your life as if it were another person.
Global Opportunities
When it comes to a global career move, just do it, said Moss, who focused on international career planning. An international career will change you.
Executives should manage their careers from the moment they complete their education, said Moss, who differentiated three career stages when international moves are often considered.
The first stage is early in a managers career, when a short two-year hop is easiest for a manager. At the second stage, at mid-career, more consideration is often required since family members will be affected. At the third stage, senior level, a move may provide the best opportunities, but should be made with a clear strategy for moving back to the managers home country.
Sometimes moves are organized by a company, but sometimes they come around completely by accident, she said. If you know what youre going towards, its much easier to spot an opportunity.
Matching Skills with Needs
The war for talent is back, but the rules have changed, said Saltor. In some countries, such as Spain, there is now a disconnect between professional profiles and the needs of companies. Demographic shifts and the expatriation of talent have created additional challenges for firms.
Saltor advised managers seeking new opportunities to work on attitudinal skills such as creativity, initiative and emotional intelligence; make use of online tools; and take great care of their professional networks.