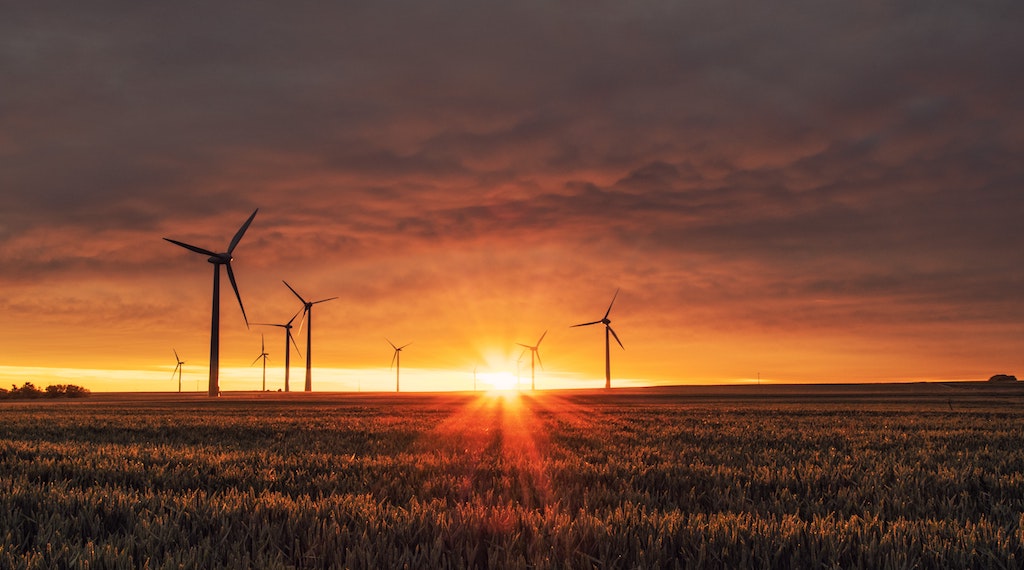 Energy sector leaders confront post-COVID future
IESE's 18th Energy Industry Meeting centered on new regulations and carbon alternatives
The 18th IESE Energy Industry Meeting concluded last week, with a deep bench of leading executives and academic experts on the sector discussing the COVID-19 pandemic's impact on the energy transition in Spain and Europe.
This edition of the annual conference, organized in collaboration with Deloitte and under the academic direction of Prof. Juan Luis López Cardenete, focused on how the health crisis reordered the political mechanisms at play in the continental movement toward decarbonization via alternative energies including hydrogen and wind power. The EU's historic €750 billion coronavirus rescue package included mandates for digital and green economic reforms by member countries.
A Newly Complicated Puzzle
Guest speaker Teresa Ribera, the Minister for the Ecological Transition of Spain since 2018, offered a comprehensive analysis of the issues facing the industry as it transitions to new energy sources in a moment ripe with crises.
"There are three key questions and challenges," Ribera said. "What is the strategic horizon for the sector? How convincing is our proposal? And does it fit in this complicated regulatory puzzle?"
The need to be convincing in designing and, more importantly, communicating proposals that shepherd the EU toward its goal of complete decarbonization by 2050 was a recurring theme in Ribera's presentation and those of other speakers. The distinct but interdependent players—regulatory, political and scientific alike—demand a common learning process and smooth dialogue across national borders to give the bloc a chance at meeting its lofty green goals.
On that note, Ribera called for optimism in the face of hurdles that can at times seem existential—and whose severity has only grown over time.
"We need to be convinced that what we're proposing is feasible, no matter how complex," the minister said. "We need to provide a vision that is much more consistent than what we've previously had.
"And the transition needs to be agile without being traumatic."
Fresh Frontiers
Technological advances have bolstered confidence among industry players in their march toward a carbon-free future. Wind and solar alternatives continue to make strides. Green and blue hydrogen options are poised to gain ground once large-scale installations are within easier reach. And more affordable and efficient energy storage options have grown in number.
These developments, in addition to their environmental advantages, have the potential to improve the economic picture.
"Energy storage will play a hugely important role in the sector and also in generating employment," said Gianluca Caccialuppi (General Director of Infrastructure and Networks for Iberia, Endesa).
Despite these and other promising developments, energy sector leaders and experts are well aware of the challenges they face, particularly amid the pandemic and the new green legislation tied to EU coronavirus relief.
In their discussion panel, Natalia Fabra (Professor, Universidad Carlos III of Madrid) and David Robertson (Consultant and Senior Research Fellow, Oxford Institute for Energy Studies) cautioned that the utilization of investment in energy is low compared to other industries. And that funds tied to the pandemic rescue package should not be wasted on technologies that were prominent on the radar long before the health crisis.
Energy and Equity
Over the course of a two-day conference that touched on alternative energy, the complex dance with regulators and the urgent need to digitalize the economy among other topics, one common thread was the potential for the energy transition to not just help the environment, but also the social fabric. 
The creation of new jobs during and after decarbonization and the redefinition of household energy consumption could be one solution to the vexing 21st century problem of stark income inequality.
"We cannot think about shared prosperity if the society around us is so rife with inequality," Ribera said. "This energy transition is not just a technological issue, but also a social cohesion issue. A new energy model would let us do so much good work here."