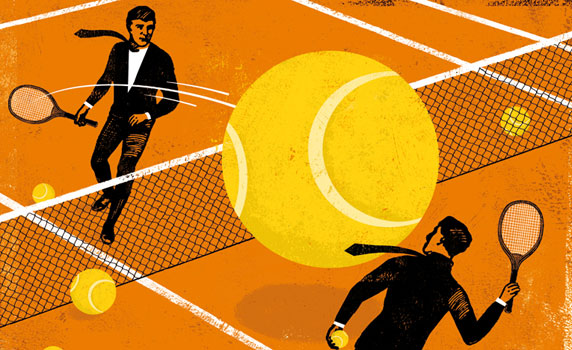 Five Strategies for Creative Negotiations
Creative comebacks are key for win-win results
When sitting down at the negotiating table, simply driving a hard bargain on one particular variable – usually price – in order to secure a bigger slice of the pie for yourself will more often than not lead to deadlock rather than a deal. What can negotiators do to keep negotiations alive and avoid an impasse?
A new article by IESE's Kandarp Mehta offers a road map for more successful negotiating, proposing five essential strategies for developing a more creative, dynamic approach during the negotiation process.
Using a role-play-based experiment, Mehta observed 207 dyadic negotiations and discovered that a creative solution in a negotiation depends on the amount of creativity deployed in the tabling of the first offer and the resulting counteroffers.
Most surprising, the creativity of the counteroffer appears to be the most significant variable influencing the success of the final deal.
Mehta explains: "In a creative negotiation, the negotiators are able to move from choosing among available alternatives to creating novel alternatives, some of which are unquantifiable in financial terms. They go beyond the typical fixation on obvious, immediate gains, and they frame the negotiation in terms of joint gains. A creative first offer that includes elements other than price gives the counterpart more flexibility in the negotiation. It also provides vital information about the potential for value creation."
Mehta uses the illustration of a soccer player looking to revitalize his career, who negotiates with a club looking for a last-minute replacement. In theory, this represents the perfect win-win situation for both parties. Yet signing on the dotted line is far from a foregone conclusion if both sides don't grasp some key tenets of the negotiation process, which Mehta highlights in his article.
Mehta, who teaches an executive education course on negotiation at IESE and who blogs on creativity, cites wide-ranging examples – from Microsoft and Apple, to the Reykjavik Summit and the Cuban missile crisis – to show the power of creative processes in reaching satisfactory outcomes, whether in the boardroom or the corridors of political power.
Negotiation is a skill, and managers must practice the framework presented in Mehta's article in order to master it.
To read the full article, see IESE Insight. IESE Alumni Members can access this premium article for free, or you can simply subscribe from the magazine site.
Mehta's book Conflict, Crisis and Creativity formed the basis of another recent IESE Insight magazine article on Indian movies, showing how creative teams collaborate to realize innovation.
---
Related stories not found