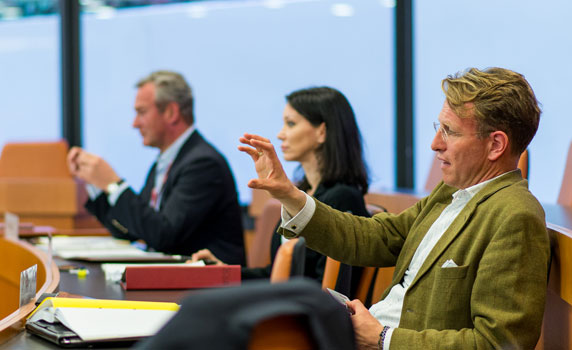 Global Executive MBA Ranked Top 10 Worldwide By FT
Highlights quality of participants, global scope and CSR focus
IESE's Global Executive MBA is among the top 10 programs in the world, according to the Financial Times Executive MBA Ranking for 2018. IESE takes ninth position overall, and fourth in Europe.
The strong result of IESE's Global Executive MBA in the ranking was due to the quality of its participants and the international scope of the program, which spans four major world cities (Barcelona, New York, Silicon Valley and Shanghai) on four continents.
This year the FT also included a new category in its ranking – that for corporate social responsibility, which looks at course content dedicated to CSR, ethics, and social and environmental issues. IESE ranked first in the world on this measure, according to the FT.
For Julia Prats, associate dean of IESE's MBA programs, "Ranking first for corporate social responsibility is recognition of the importance we place on making sure participants understand how every business decision, however small, must include a consideration of how it will impact people and wider society."
The IESE Global Executive MBA is an international blended program with two tracks, one starting in New York and one in Barcelona. It combines residential learning on-campus with online learning to better match the demands of today´s business executives. It is truly international because it is taught in five strategic business hubs across the globe, which helps to foster a global mindset in participants, and helps them learn and experience how personal relationships in business are directed in each region.
The participants in the program come from more than two dozen different countries, are on average 40 years old and have around 15 years of professional experience. Approximately 35% are women.
This result comes after the FT also ranked the school first in the world for Executive Education, which IESE reached for the fourth consecutive year in 2018.
For more information, see the FT's full ranking.