50 years

developing professors and scholars
Over five decades, PhD program graduates 169 students from around the world
IESE's PhD program celebrates its 50th anniversary this academic year, marking half a century of developing students for all aspects of academia, from teaching and researching to managing.
Throughout its history, 169 students of approximately 30 nationalities have completed the program. Many have gone on to teach and research at some of the best business schools worldwide.
To kick off the 50th anniversary, the program invited IESE's first PhD, Emeritus Professor Juan Carlos Vázquez-Dodero, to speak at the welcome event for new students. IESE currently has 56 students working toward their doctorate degrees.
---
---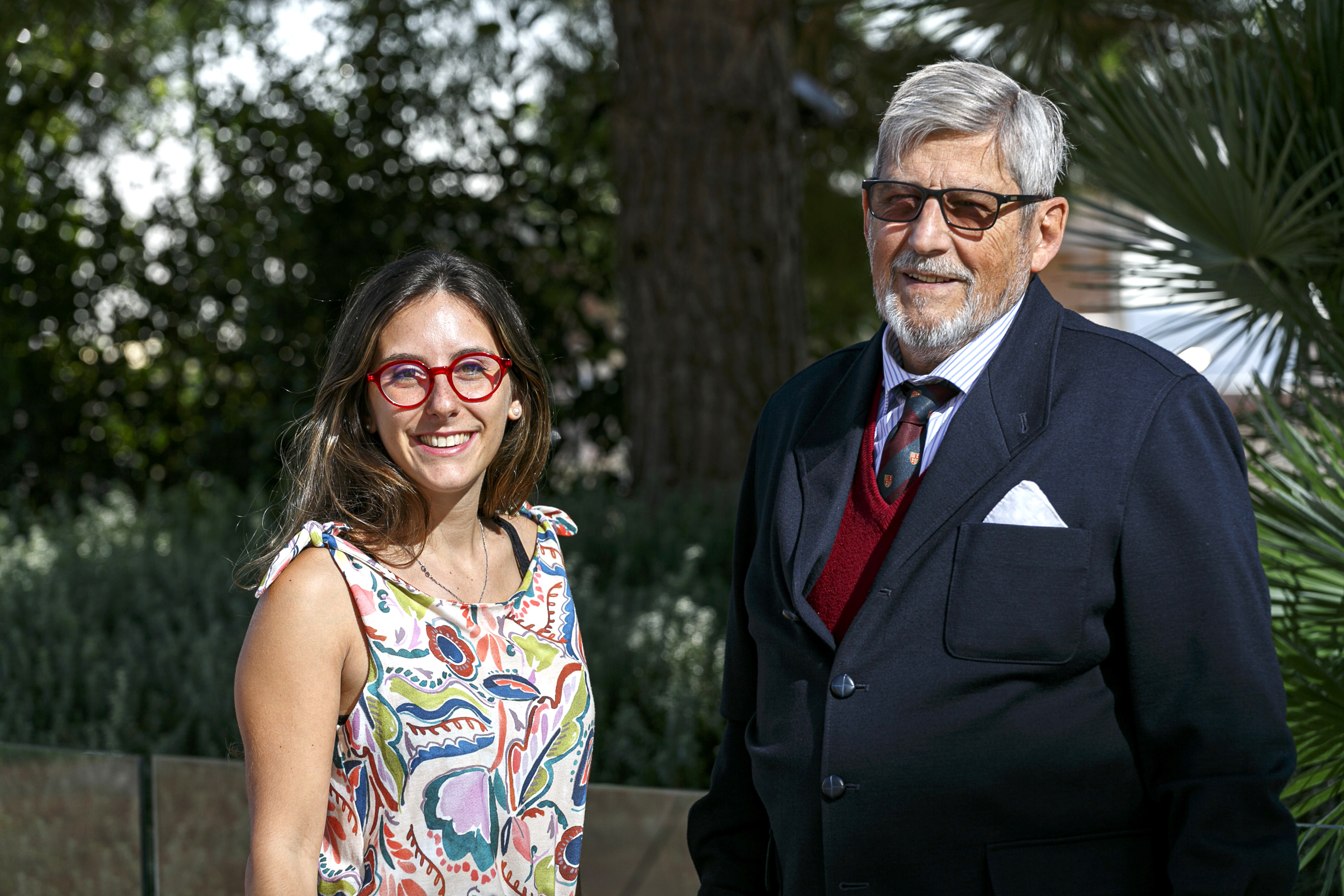 Vázquez-Dodero began his PhD in 1969, just after completing his MBA; he finished it in 1974. Currently an emeritus professor, Vázquez-Dodero was a professor of Accounting and Control and Business Ethics at IESE from 1969 through 2016.
A profession based in excellence, values and curiousity
"In the doctoral program, I basically learned two things: an occupation and an attitude," Vázquez-Dodero said. "I was trained to work as a professor of management and business, very focused on the practical problems of those who manage. Along with this, I also learned to recognize myself as someone indebted to others and I tried to give back to society, in the form of service, what I had received. In my case, the payback was to help transform society, helping in the specialized training of one of its essential pillars: business men and women."
"A business school professor needs, beyond the competences of his profession as an educator and researcher, human qualities including empathy and moral values such as temperance, without which everything else is very difficult," he said.
One of the newest PhD students this year is Ludovica Castiglia, who will work in Entrepreneurship with professor Chris Zott.
Castiglia has just arrived in Barcelona from Rome, where she worked at the Boston Consulting Group. "I am passionate about research, because for me it involves curiosity and creativity. It is an adventure to deepen knowledge and share it through research and teaching."
"I applied to IESE because it is a top school in the world and very international. I think it will give me a solid foundation on which to build my academic career in a diverse and multicultural environment, and it will enable me to try to leave a positive mark on the academic world," she said.
In addition to Castiglia, nine other students are beginning their doctorates this year.
An innovative, practical program
When it was launched in 1969, IESE's PhD was a novel program in the context of European universities because of its focus on providing a practical education for professionals in the academic world. But a practical focus, direct contact with the reality of the company, and strong theoretical grounding have been hallmarks of the IESE PhD.
In addition, from the beginning the program focused on humanistic teaching and on ethical aspects of business management.
Over the years the PhD has adapted to meet the changing needs of today's world and the evolving circumstances surrounding professionals at academic institutions. For example, during the 2008/09 academic year, following the model of U.S. schools, the program was divided into the two current phases: a two-year Master of Research in Management (MRM) and a doctoral program to work on the thesis for about three years.
However, and despite the various changes, the purpose and meaning of the program have remained the same throughout its 50 years of history.