Stories
Learning From All Angles
New #aWaytoLearn Expert Series with education innovators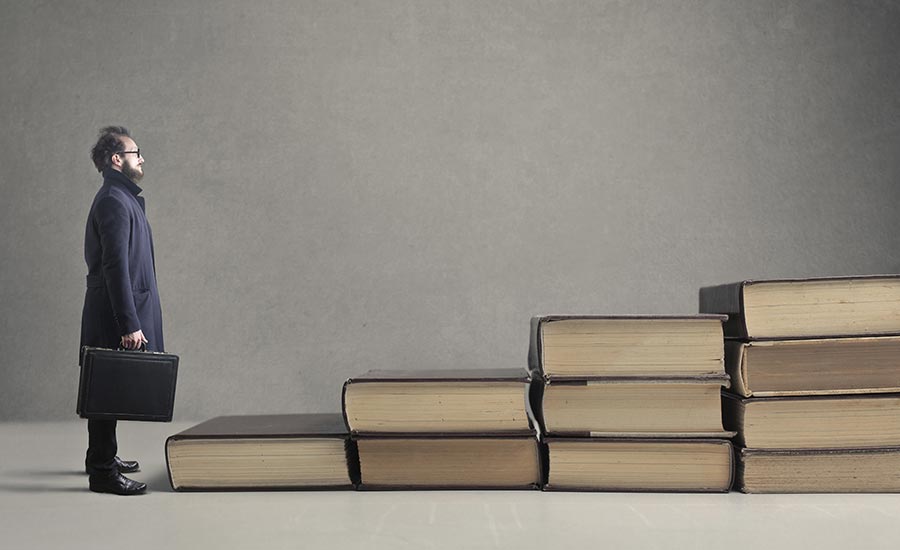 Few would argue with the idea of lifelong learning: most of us would like to think that we will develop and grow as human beings throughout the course of our lives. But how can we ensure that actually happens? How can we continue to learn useful things, especially at work? And what role does technology play in it all?
Because IESE cares about learning in all its dimensions, we have started a series of online conversations between our professors and people around the globe who are approaching education in new and innovative ways. The series is part of a broader initiative which draws inspiration from the first part of our motto: "A Way to Learn. A Mark to Make. A World to Change."
The five #aWaytoLearn Expert Series webinars so far have covered everything from creating a culture of learning in leading-edge companies, to valuing education beyond university degrees, to moving past both traditional classrooms and common e-learning platforms.
The experts have come from a variety of sectors and places – top U.S. universities, management consultancies, education technology companies and more. More than 2,500 people from around the world have signed up for the webinars.
Learning Lessons About Learning
Despite the diversity, commonalities are emerging: that breakneck technological change makes learning more rather than less crucial, that the majority of corporate learning programs disappoint, that meaningful professional development depends on creating a vibrant culture of learning within the workplace.
For most employees to really take advantage of professional development opportunities, it's also essential that the knowledge and skills on offer be practical and easily accessible, combining the right mix of face-to-face exercises and activities with digital content.
For people such as Edward D. Hess of the University of Virginia Darden School of Business, who was featured in one of the webinars, the urgency is clear: "The speed and quality of your organizational and thus your individual learning will be the strategic differentiator. Because that will lead to behaviors that lead to innovation, that lead to differentiating value creation. So it's the building block. Learning becomes a strategic imperative. It's not a nice to have. It's a got to have."
Packed Fall Line-Up
And there's much more to come. After a short summer break, the series restarts in September, with Amin Saberi, a professor at Stanford University and the founder of NovoEd, a learning platform that makes online training as effective and engaging as in-person training. He will speak to Robert Wayne Gregory, assistant professor of Information Systems at IESE.
The line-up will continue with Annie McKee, director of the University of Pennsylvania's PennCLO executive doctoral program; Anant Agarwal, CEO of edX online course provider; Alison Johns, chief executive of the Leadership Foundation for Higher Education; and Nick van Dam, global chief learning officer, McKinsey.
The upcoming webinars promise to add to the expanding pool of ideas and insights on learning.
If you've missed any of the past webinars, you can watch them here: