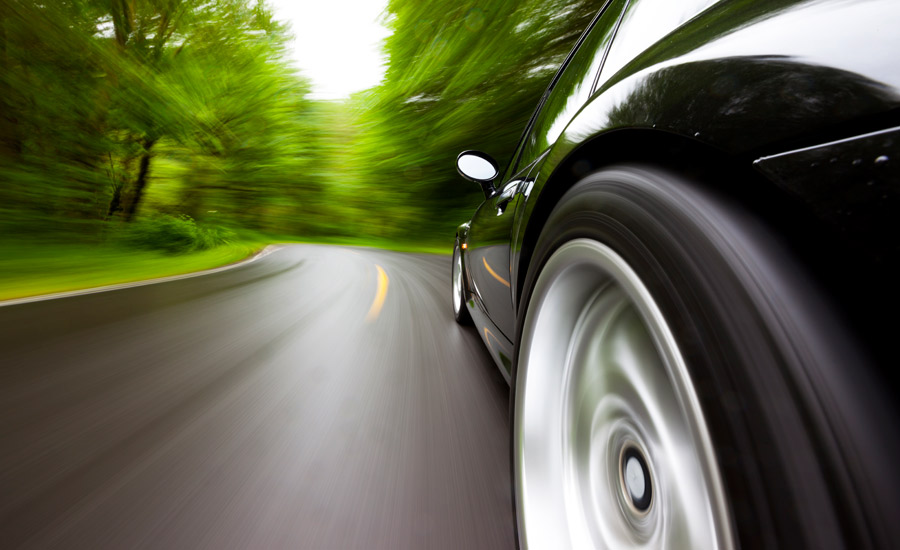 Michelin Speeds Up Wheels of Innovation
Terry K. Gettys, vice president of R&D, says companies must be agile and customer-centric to innovate
Corporate innovation strategies require fast decision-making, collaborative work, and listening to customer needs, says Terry K. Gettys, Michelin Groups executive vice president of research and development.
Gettys, an engineer by training who has been at the Michelin Group for 38 years, describes innovation as part of the DNA of Michelin, a key force behind the companys growth since 1889.
Speaking to MBA students at IESE's Barcelona campus, Gettys said Michelin in recent years has shifted how it innovates to emphasize creating an inspiring workplace for disruptive ideas that encourages novel ways of thinking. The companys new strategy is built on multidisciplinary platforms, collaboration and a customer-centric approach. The goal? To stay competitive by speeding up innovation.
Traditionally Michelin followed a classic three-stage innovation process: advanced research, applied research, and market development and industrialization. Gettys says this process is becoming obsolete: although effective, it is too slow for the current innovation environment and not sufficiently interactive with the customers.
Integral to Michelins new strategy are multidisciplinary platforms comprised of research, marketing development, and industrial teams. They work together on a shared objective and are empowered in their decision-making.
The result is a streamlined, faster and more effective innovation process that saves development times and costs. Plus, Gettys adds, Teams love the responsibility of working this way.
Solving Customer Problems while Boosting Company Performance
Michelins new strategy introduces shortcuts for faster real-world client feedback and greater company agility in responding to customer needs and rolling out products, Gettys says.
At Michelin, innovation is the creation of new value recognized by the customer and must solve a customer problem as well as contribute to Group performance.
He says two kinds of product innovation drive market growth: breakthrough and renewal offers. The former are game changers; the latter maintain market value and appeal.
Among the key objectives of Michelins innovation process are: to differentiate products through constant renewals, and to contribute to economic results through new raw materials and improved performance at company plants.
Sustainable Mobility
In the long term, Michelins research also seeks better and more sustainable solutions for mobility. In 2002 Michelin became the first tire company to join the World Business Council for Sustainable Development.
The number of vehicles on the road is projected to double in the next 30 years, Gettys says. While this may benefit economic development and personal leisure, it poses challenges such as more pollution, congestion and consumption of raw materials.
Michelins innovation practices are aimed at helping the environment through cleaner materials and lowering manufacturing emissions, he says.
Diversification Beyond Tires
And although the tire business still accounts for 95% of sales, the company recently opened up its innovation strategy. It is moving into tire services such as fleet maintenance, and advancing its restaurant guide business with features such as Book A Table, an online reservations system.
Michelins research has also produced innovations in high-tech materials like 3D metallic printing, and the company is now part of a joint venture in this field.
Diversification demands an even faster innovation process. The dynamics of the service industry, Gettys says, are not like tires. The introduction of new functions and features is measured in months, not years. Michelin adapted its strategy to co-innovate with customers.
According to Gettys, this represented a shift in the companys cultural mindset that involves moving faster, taking more risks and learning to listen to the customer.

Leaders Need Vision, Intuition and a Willingness to Take Risks
Innovation makes unique demands on leadership, Gettys says. Vision is an essential quality for managers who oversee innovation strategy, and leaders must empower their teams to make decisions and develop their skills to ensure operational excellence.
He says the key aspects of leadership and innovation are: vision, operational excellence, listening to customers, agility, risk-taking, empowerment and skills development.
Gettys notes there is always an element of uncertainty: Innovations for the future are never clear. You need an intuition and you need to know what to bet on and what to stop.