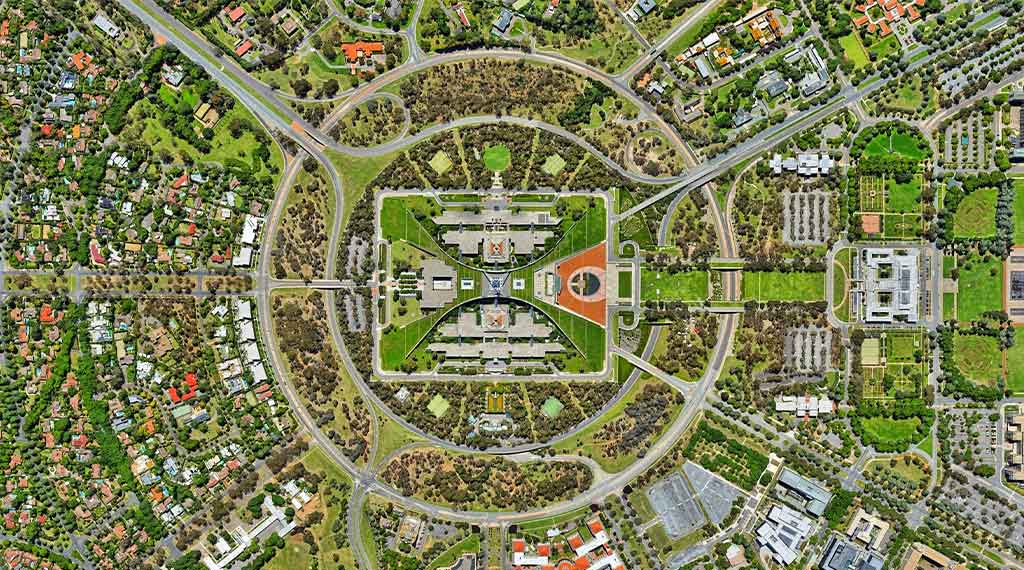 London is the world's "smartest" city, according to IESE Cities in Motion Index
New York (2nd) and Paris (3rd) round out top 3 in ranking of 183 global cities
London has been ranked the smartest city in the world, followed by New York (2) and Paris (3), according to the 2022 edition of the IESE Cities in Motion Index.
After a year's break, while the dust of the pandemic settled, the Cities in Motion Index, headed by professors Pascual Berrone and Joan Enric Ricart, returns with its ranking of how 183 cities worldwide are positioned in terms of sustainability, fairness and livability — key factors for weathering climate-related and economic shocks.
The latest results are clear: Europe is home to many of the world's "smartest" cities. Six of the ranking's top 10 are European — London (1st), Paris (3rd), Berlin (5th), Amsterdam (8th), Oslo (9th) and Copenhagen (10th). Moving beyond the top 10, Europe remains very well represented, with 28 cities in the top 50.
Outside Europe, the top-50 list features 13 cities from North America, six from Asia and three from Oceania. The top-10 list includes two North American entries — New York (2nd) and Washington (6th) — and two Asian ones — Tokyo (4th) and Singapore (7th).
Meanwhile, the world's developing countries continue to struggle to break into the top spots. Among Latin American cities, the highest-ranking goes to Santiago (75th), followed by Buenos Aires (103rd) and Mexico City (115th). Cape Town (141st) has the best position in Africa.
The World's Top 10 Cities at a Glance:

1.London   2.New York   3.Paris   4.Tokyo   5.Berlin   6.Washington   7.Singapore   8.Amsterdam   9.Oslo   10.Copenhagen.
Building smarter cities
IESE's Cities in Motion Index ranks cities according to how they score on nine key dimensions:
human capital (developing, attracting and nurturing talent)
social cohesion (harmony among different social groups in a city)
economy (including current and estimated GDP)
governance (the quality of state interventions)
environment (pollution levels, water quality and other gauges of ecosystem vitality)
mobility and transportation (ease of movement and access to public services)
urban planning (including health infrastructure, sanitation services and housing policy)
international profile (branding and strategic tourism outreach)
technology (smart uses of ICT technologies)
The latest results can be explored in an online map, where it's possible to compare cities and drill down to see scores within each of the nine dimensions. The Cities in Motion Index (CIMI) calculator is also available here: the tool allows users to enter indicator data for a city and discover how it would rank based on this input. The calculator can also be used to show how a city's ranking might change as its inputs change.
What's new
In the eighth edition, there are nine more cities, bringing the global total to 183 cities, including 85 national capitals, and 92 countries are represented. The new cities come from Africa, Oceania, the Middle East and the Americas, helping to make the Cities in Motion Index one of global leaders in geographic coverage.
This year's report also increased the number of indicators by 13 to a total of 114. New indicators include measures of LGBTQ+-friendly policies and racial tolerance (human capital dimension); artificial intelligence (AI) projects and electric vehicle charging (urban planning dimension); and climate vulnerability (environment dimension). These variables are intended to capture new advances and challenges as they emerge.
The more things change…
As with any recurring ranking, some cities rise and fall over time, as they develop and improve, or lag behind. In this edition, Berrone and Ricart emphasize that recent ranking movements have been largely due to economic considerations. While most cities suffered economically under the strain of the pandemic, Dublin was one of the few to grow its pie in 2020 — and it's projected to achieve double-digit GDP growth this year. And as the Irish city benefitted from Brexit-related relocations, it moved up a whopping 22 places in the past two years — from 40th to 18th.
Meanwhile the fallout from the war in Ukraine is likely to further tax many cities' resilience. To prepare for a future crisis, the report's authors believe avoiding short-termism is essential, promoting efficiency and innovation for longer term goals — along with communication to engage both citizens and businesses in community projects.
Because it's the human factor, they stress, that makes cities go from being "smart" to being "wise."
---
More information
Read the full IESE Cities in Motion Index 2022 report
Visit the IESE Cities in Motion Index map and calculator
Download a IESE Cities in Motion Index 2022 infographic
See also: "Keeping up with 'Cities in Motion,' the book series" for case studies of good practices