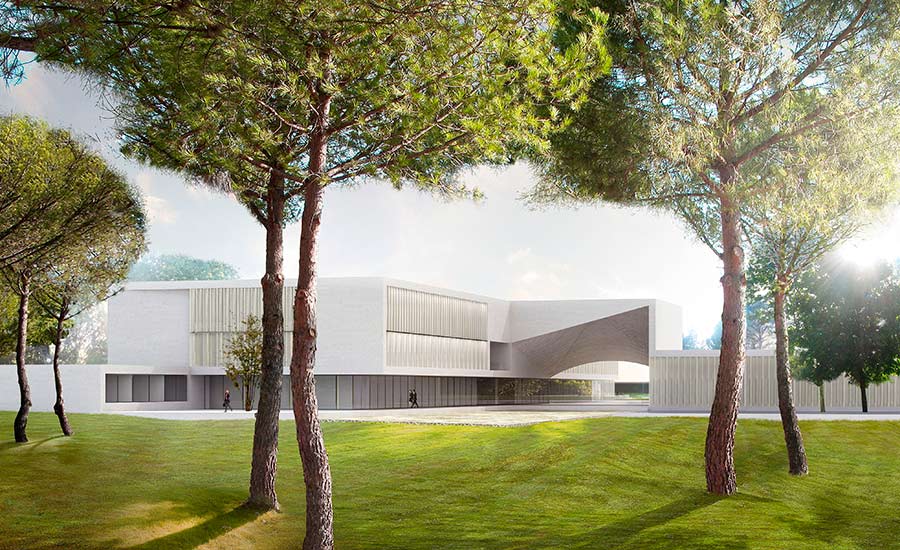 We're Expanding in Madrid
€52 million investment and new master's degree to transform campus
With €52 million in fresh investments, an ambitious expansion plan and an innovative new master's degree, IESE's campus in the Spanish capital will be transformed in the coming years.
This renewed focus on Madrid has three objectives: to position IESE as a center of excellence in business education in the Spanish capital, to increase the number of professors there, and to expand its educational offerings with the creation of new programs.
At the center of the drive in Madrid is a major campus expansion, already underway and scheduled to be completed in 2020. The new facilities and renovated spaces will allow IESE to increase its activities in the Spanish capital by 50%.
To meet this increase in programs and other activities, IESE will raise the number of professors in Madrid to 50 from the current 25. In addition to their teaching responsibilities, the larger faculty will develop new research, engage with alumni in different forums and provide support to entrepreneurs.
The Master in Management (MiM), an 11-month program aimed at graduates fresh out of university, is one of the new programs that will be on offer. The first MiM class will begin in September 2019.
The investments will convert the Madrid campus into a vibrant hub for delivering business education at all career levels, for nurturing IESE's relationship with leading companies, for fostering entrepreneurship and for supporting its 15,000-strong alumni community in the Spanish capital.
MiM to Bring Young, Full-Time Students to Campus
IESE began offering courses in Madrid in 1974. In 1991, it inaugurated the current campus, which was expanded in 2004. The campus at present receives around 500 participants a year in Executive Education programs such as the PDD, PDG and PADE. The Madrid campus also delivers many customized programs for companies and the Executive MBA.
The MiM will reach a new market of young, future leaders, since it is aimed at full-time students in their early 20s who have just completed university and are preparing for their first job.
The MiM students will make full use of the campus expansion, which will bring the space available to 16,300 m2, set in a leafy campus of 6,000 m2. The new facilities will include an auditorium for more than 500 people, four large lecture halls, a high-tech multipurpose room and a parking area for 300 vehicles.
The new construction will also seek Leadership in Energy and Environmental Design (LEED) certification, which is the most widely used green building rating system globally. As part of this, IESE will work to connect the campus with the center of the city in a sustainable way.