Stories
When the Sharing Economy Travels to Europe
Uber and Airbnb adjust their business models to European markets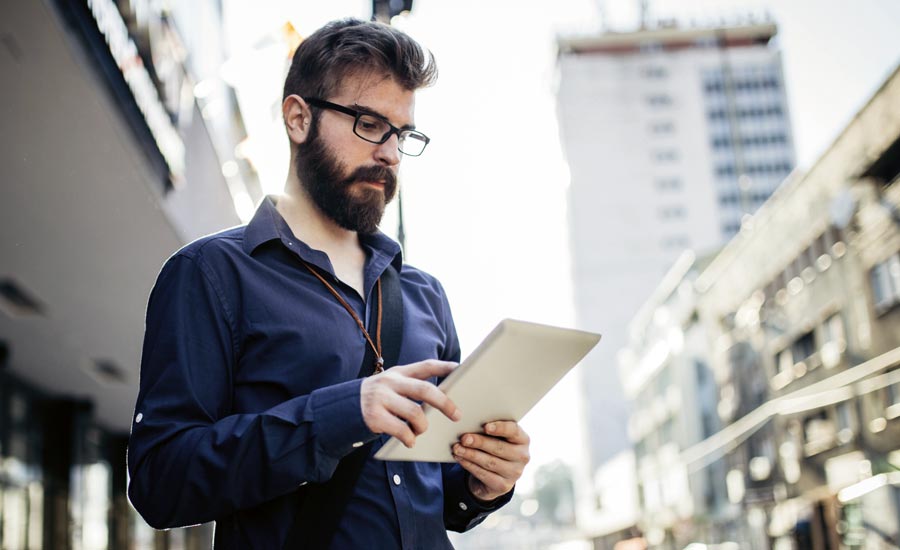 The first time Uber began offering its ride-hailing services in Barcelona more than three years ago, strikes by taxi drivers and legal challenges in courts quickly drove it from the market. Uber has just returned – with a slightly different business model and a very different attitude toward regulators.
"I think the biggest challenge we have ahead is how we can effectively coordinate our business model and regulations," said Juan Galiardo, general manager of Uber Spain, at a recent alumni learning session, "Business Models in the Sharing Economy", held on the Barcelona campus. Galiardo said that, in contrast to its more conflictive attitude in the past, Uber is now committed to working with local regulators.
If the use of collaborative platforms has taken off across Europe, so have concerns about complying with regulatory frameworks, meeting tax obligations, respecting workers' rights and ensuring fair competition. Some of those concerns have forced companies that have flourished in the U.S. to adjust their ways of doing business to the European reality.
In Uber's case, it returned to Barcelona in mid-March with a service, UberX, that uses only drivers holding special licenses to transport passengers. Previously, it launched its UberPop service that uses peer-to-peer drivers, essentially allowing potentially anyone to offer rides to passengers.
Another standard-bearer of the sharing economy, Airbnb, has also come under fire in Barcelona, caught up in the debate over unchecked tourism and whether apartments for tourists are pushing up rents, driving long-term residents out and ruining neighborhoods.
"I think that the main thing we are focusing on is making sure we can reach agreements (with local regulators) that recognize this different way of traveling," said Carlos Lascorz, head of business market development for Spain and Portugal at Airbnb. Lascorz noted that Airbnb often encounters a lack of regulations governing home sharing, rather than rules that strictly prohibit it.
Threatened with hefty fines, Airbnb last year reached an agreement with Barcelona city officials to remove listings from its site that don't have required permits. And in the old quarter of Barcelona, it has adopted a "one host, one home" policy to discourage companies from buying up and listing multiple properties.
Putting Technology to Use for Consumers
Despite their sometimes rocky ride in Barcelona, both companies say they are dedicated to putting technology to use to match consumers with different options for travel and transport, and don't see themselves as enemies of the traditional players in the market.
"The reality is we don't see taxis as a competitor at all. Quite the contrary," said Galiardo, noting that Uber's technology can be used by traditional taxis. Instead, it sees private car owners as its main rivals as it seeks to re-think transportation patterns in cities. "When we think about competitors we think about the paradigm of private car ownership."
"We really believe that we cover and uncovered need," Lascorz said. He said that there are many factors at play in rising rents in urban neighborhoods – among them international investors and apartments that sit empty – so it's unfair to place the blame solely on companies such as Airbnb. "It's not correct to say that we're the ones causing the problem. What we need is to have a much deeper analysis."
Continual Innovation Through New Services
Both companies want to continue to expand their stable of services in Barcelona and elsewhere.
Airbnb is working to attract more business travelers, since its client base at present centers around personal travel. It also plans to become more of a full-service trip platform, offering not just accommodations but also services such as airport pick-up, food delivery to apartments, and travel experiences that go beyond the usual bus tours or guided museum visits.
And even among its accommodation offerings, Airbnb is creating new categories and more refined search options, such as Airbnb Plus, which features higher-end listings. It is also cautiously partnering with boutique hotels that are consistent with its travel philosophy, Lascorz said.
For Uber, innovation involves paying close attention to the consumer. Since many people head to the same places, for example, a new service encourages people to walk a short distance to a main street, and get a shared car that is already in transit. Another innovation is moving beyond people transport to areas such as food delivery.
"We need to constantly innovate," said Uber's Galiardo. "We're in a very competitive market."