Initiatives by IESE, alumni, students and others
The IESE community has reacted with profound sadness to the Russian invasion of Ukraine. We are seeking ways to respond to the war and its impact on the people of Ukraine, on our community members and on the rest of the world. We hope to contribute knowledge and understanding of this situation, along with humanitarian assistance. Above all, our hopes and prayers grow daily that peace will prevail.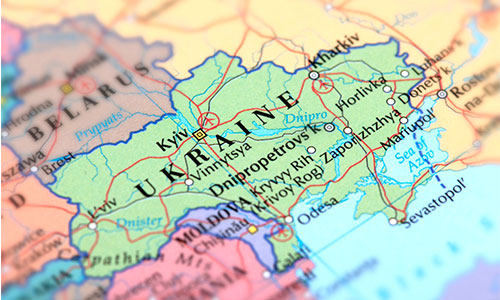 Special Learning Series on Ukraine
IESE is hosting a series of four open-access sessions in which renowned faculty and guest speakers analyze the war in Ukraine and its geopolitical, economic and humanitarian effects. The sessions can be accessed through IESE's LinkedIn channel.
Recent sessions:
·War in Ukraine: Nuevo contexto internacional. Economía y geopolítica. April 28. Professor Juan José Toribio and Florentino Portero, senior researcher, Real Instituto Elcano, on the new global reality.
·War in Ukraine: Aid and Geopolitics. April 5. Professor Mike Rosenberg interviews Michał Kuczmierowski, head of Poland's Strategic Reserves Agency, which is coordinating crucial EU supplies to Ukraine. Watch the session.
·War in Ukraine: Economic Fallout. March 28. Professors Nuria Mas and Javier Díaz Giménez on the global economic ramifications of the war. Watch the session.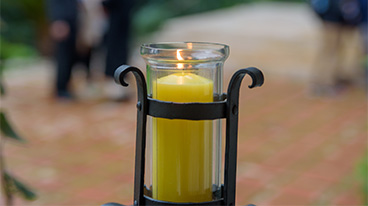 Grant Us Peace: Daily Interfaith Prayer
We're holding a short daily interfaith gathering on the Barcelona campus before a candle which will remain lit for the duration of the conflict. Employees or students who are most affected by the conflict may share their experiences, a moment of silence is held, and the hymn Dona Nobis Pacem is sung.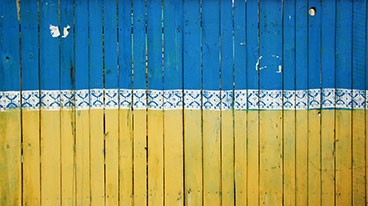 Points of Collection & Connection: Humanitarian Aid
We have set up collection points for non-perishable food and medical supplies on the Barcelona and Madrid campuses. Goods collected will be donated to groups working to ameliorate the humanitarian crisis in Ukraine and neighboring countries.
Aid initiatives by IESE alumni and students
A number of IESE students and alumni have created initiatives to aid Ukrainians both at home and as they seek refuge from war. We're collecting those initiatives on this page.
·Bringing Young Fencers to Spain: Executive MBA alum
Jaime Martí Marcos (EMBA '18), a former Olympic fencer, is working to bring Ukrainian children who also practice the sport to Spain. In cooperation with former fencing rivals in Ukraine and Spanish fencing clubs, Martí is in the process of helping 21 children come to Madrid, where they will live with families and continue their education and fencing. He hopes to extend the initiative, called the Fencing Peace Caravan, to other sports.
The group is seeking financial support for its project, which can be made through its Crowdfunding page.
·Funds for Refugees in Spain: MBA Class of 2022 & Class of 2023
Students of IESE's MBA Class of 2022 and 2023 are raising funds for the Red Cross of Spain, which is providing medical care, temporary accommodations, food and other essential services to Ukrainians in Spain. As a first step, the MBAs have sold ribbons in the colors of the Ukrainian flag on April 7-8 on the Barcelona campus.
·Medical Supplies: Global Executive MBA alumni
A group of IESE alumni have come together to deliver essential medical and first responder supplies to Ukrainians caught in the conflict. The initiative is being organized through the non-profit Medical Foundation of Moldova (MFM), founded by Victor Ghereg (GEMBA '19), which will send truckloads of supplies directly from its warehouse in Moldova to the Ukraine border. At the border, it will be met by logistics support from Kirill Goncharuk (GEMBA '22) and Fozzy Group, a major Ukrainian retail and supply chain company, in coordination with Kyiv-based Maryna Kotslova (GEMBA '19). The group is working in collaboration with MAD-Aid, UK. Read their full story.
The group is seeking financial support for its efforts, which can be made by wire transfer through MFM or via Facebook.
·Ukrainian Tech Talent: Executive MBA alum
Santi Molins Mateu (EMBA '17) is working to help Ukrainian tech talent displaced by the war to find jobs with Spanish companies. He's doing so through his recruiting platform TalentFY, which connects companies and recruiters. The platform is offering its services to Ukrainian recruiters free of charge, and encouraging Spain-based startups to take part.
·Aid Along Polish Border: MBA exchange student
James Sainty, an exchange student in the IESE MBA in 2021, is raising funds to help Ukrainian refugees on both sides of the border with Poland, where trafficking is a growing problem and medical supplies are needed. He is travelling to the area to transport critical medical supplies sourced in Germany.
If you're an alum and have an initiative you would like included in this page, please get in touch.
Contact us
Other ways to help
We have received many enquiries on how to help, offering financial donations, housing and essential goods. Many Ukrainian embassies and consulates around the world are accepting donations; check their websites for further details. In addition, a number of global organizations are offering humanitarian assistance. Here, a selection: