IESE Wins RSM Private Equity Competition 2012
Students' prize-winning strategy focused on sustainability
10/12/2012 Rotterdam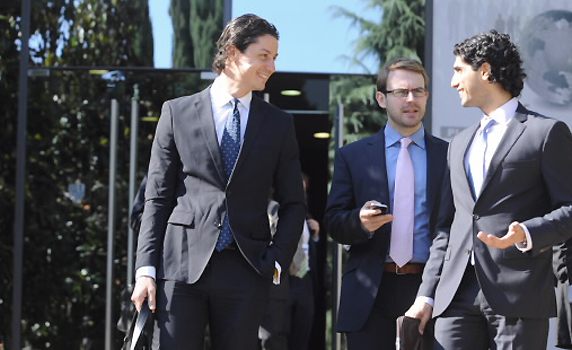 A team of IESE Business School MBA students won the RSM Private Equity Competition 2012, held November 22-24 at the Rotterdam School of Management.

Nine leading business schools participated in the event - RSM, IESE Business School, London Business School, Manchester Business School, INSEAD, HEC Paris, IMD Business School, ESADE Business School and Copenhagen Business School.

As the overall winner, the IESE team took home a cash prize of €1,000. Second runner-up was London Business School, which was awarded a €500 prize.

During the competition, participating teams act as private equity professionals and analyze an investment opportunity. They then present investment cases to jury panels comprising industry and academic professionals. This year's case focused on the animal nutrition industry.

The competition's website noted, "IESE Business School's team were judged to have developed the safest strategy, as the students considered the current economic downturns. The jury also appreciated the sustainability angle that the winning team based their strategy on."

This is the third year the RSM competition has been held. Sponsoring the event were Valery Capital, PricewaterhouseCoopers and Yang Ming.

To read more.