The Economist: IESE MBA No. 1 in Europe
Ranking surveys 19,000 MBA students and graduates
15/10/2012 Barcelona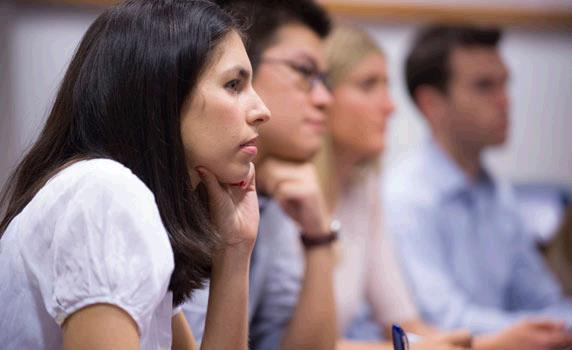 The Economist has ranked IESE Business School's MBA program 1st in Europe in its annual survey published today.

The ranking is based on input from more than 19,000 MBA students and graduates, as well as data provided by the schools and results from previous editions of the ranking. It places emphasis on four areas: new job opportunities, professional development and educational experience, salary increase and networking.

IESE's MBA program placed 9th worldwide in the ranking, which was headed by Chicago Booth, followed by Darden, Tuck and Harvard Business School.

The school's full-time MBA program, established in 1964, was the first 2-year program of its kind in Europe. Since its inception, it has been guided by the Harvard-IESE Advisory Committee. In 1980, the program became the first bilingual MBA program in the world. Currently, 80 percent of the student body is international.

In addition to the MBA program, IESE offers the Executive MBA and the Global Executive MBA and a wide range of executive education and custom programs.

IESE Business School, the graduate business school of the University of Navarra, offers programs in Europe, Asia, the Americas and Africa. Founded in 1958, the school's mission is to develop leaders who can make a deep, positive and lasting impact on people, companies and society through their professionalism, integrity and spirit of service.