Execs Ramp Up Leadership Skills with PLD
Top Firms Represented in PLD Barcelona 2013 – Fall Edition
15/10/2012 Barcelona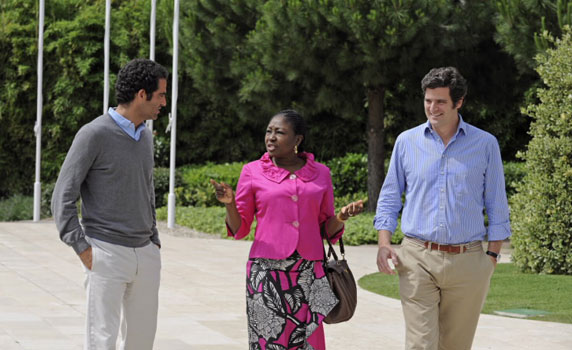 The 2012 fall edition of IESE's Program for Leadership Development (PLD) kicks off today with 22 participants who reflect 13 different nationalities. Among the companies represented in the cohort are BASF, Microsoft, JT International, Opel, Audi and Chalhoub. Women make up 36 percent of the group, whose average age is 38.
The PLD is a comprehensive general management program with a flexible structure centering on three 1-week modules. Participants gain a deep understanding of the macroeconomic environment, as well as gain valuable leadership skills during the PLD. They also carry out collaborative and individual learning projects during the program and take part in an IESE Short Focused Program, which delves into a more specific business topic, following the core program.

IESE Prof. Sebstian Reiche is the Academic Director of the PLD; Berit Dencker is the Program Director; and Katrin Bjornsdottir is the Program Coordinator.

Following successful completion of program, participants are awarded the PLD diploma, a valued credential in the corporate world.

IESE's PLD is offered in the fall and in the spring. The first module of the spring edition is set to start March 4-9, 2013 in Barcelona. For more information on the program or to apply, visit the PLD website.