Tectonic Movement in the Auto Industry
IESE Prof. Marc Sachon leads Continuous Education session
17/10/2012 Barcelona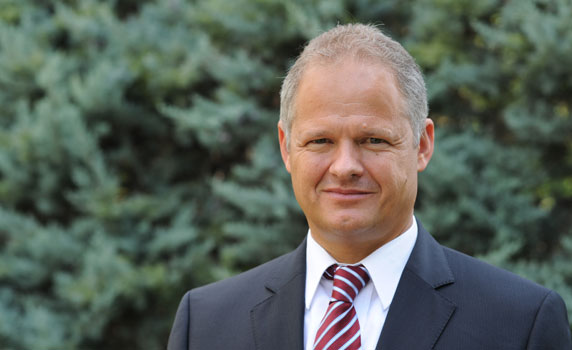 With just three weeks to go until IESE's 27th Automotive Industry Meeting, Prof. Marc Sachon led the Continuous Education session, "Tectonic Change in the Automotive Sector?", in which he outlined various challenges faced by the industry that will likely lead to major shifts in the future.
He began the session with an overview of the industry, highlighting legendary figures such as Carl Benz and Alfred P. Sloan and key historical events. He went on to describe the "tectonic" changes that have affected manufacturing processes in the past, such as the implementation of line work and lean production by the Japanese firm Toyota.

The industry faces critical challenges today, he said. New legislation in Europe is aimed at reducing CO2 emissions, in spite of the fact that cars generate only 6 to 8 percent of all the CO2 in Europe. Among the measures put in place are lower speed limits and the reduction of the number of traditional cars used for urban transportation.

Companies should focus on boosting the efficiency of vehicles through better aerodynamics, energy renewal and intelligent motor control systems, he said. They should also improve traditional motors, adapting them to new requirements, since growth in the electric car industry remains obstructed by the high costs of their implementation and utilization.

Other challenges for manufacturers include the ongoing improvement of smart-car technology and new dealership models, which are changing due to consumer preferences, he said.

For more information, visit: IESE Auto.