Better Off Out Than In
A Polish Perspective on Europe's Troubles
28/09/2012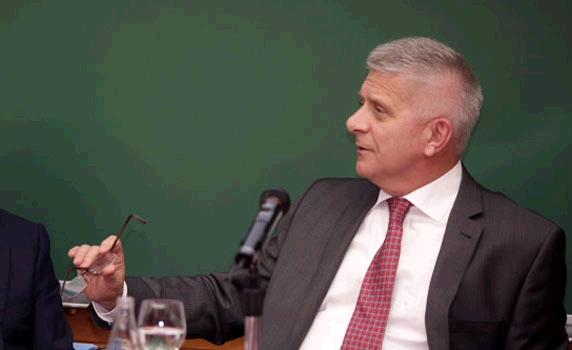 Marek Belka, president National Bank of Poland, addressed a Continuous Education session in Barcelona last night titled "The Eurozone Crisis: A View from Poland."
Prof. Xavier Vives, professor of economics and finance, opened the meeting, presenting an overview of the euro crisis and pointing out that Poland is doing well partly because it enjoys a flexible exchange rate with the euro. He then handed over to Belka who, as well as working in banking and other fields, has served in the Polish government.

Belka said he believed it was a mistake to focus so much attention on sovereign debt. "We shouldn't just look at public debt but at aggregate debt. The crisis has taught us that private debt sooner or later becomes public debt."

The European Central Bank needs to be a lender of last resort for states, not just for banks, he said, adding that the idea of banking union "is predicated on assumption that you can't have financial integration, national financial policies and financial stability all at the same time."

He said Poland had not been hit hard by the crisis and that balanced economic growth made it resilient to shocks. A floating exchange rate is also a good shock absorber for Poland, he said. A further plus is that flexible components make up 25% of wages in Poland and furthermore there had been a boom in public investment thanks to EU cohesion funds.

He concluded by saying: "The turning point for Europe will come the day the Spanish economy begins to grow again."

Activity in collaboration with the PPSRC-Public-Private Sector Research Center, IESE.