Barça Come to the Aid of Tsunami Victims
IESE MBAs Take Young Players to Meet Their Idols
12/09/2012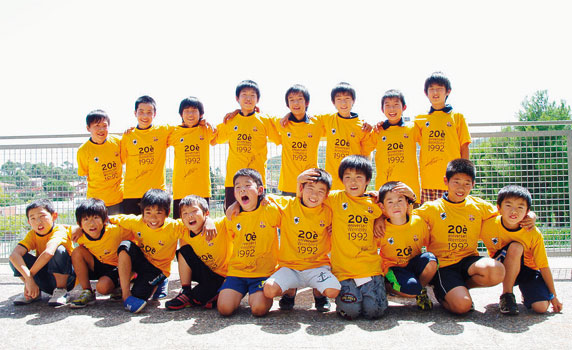 In August Japanese alumni brought 18 children from Miyagi and Tohoku, two of the regions of Japan that were most badly affected by the 2011 earthquake and tsunami, for a visit to Barcelona football club.
The children, who play for Watanoha FC, visited the club's museum, watched the opening game of the season and accompanied the players out onto the pitch for the Joan Gamper Estrella Damm Trophy. They were also given shirts autographed by Barcelona's star player, of Lionel Messi.

The aim of the event was not just to attract attention to the donation campaign for earthquake survivors but to use sport as a means of helping children psychologically affected by the earthquake. Naoki Okutani and Ryota Ijichi (MBA '13) and Soichiro Sekito (MBA '12) approached FC Barcelona with the plan after IESE's dean Jordi Canals had put them in touch with the club's executives. They later discovered that the club receives thousands of requests of this nature every year and they were lucky to be among the two or three that were chosen.

This event was made possible through the support of the consulate general of Japan in Barcelona and the sponsorship of a group of Japanese businesses: Souseikai, Weava Japan, Manabe Zoki and Acwest. Masayuki Manabe (MBA '13), also sponsored this event through his family business and helped with media and setting up the website.