Leadership Development in Miami
IESE Prof. Marta Elvira addresses alumni
24/04/2013 Miami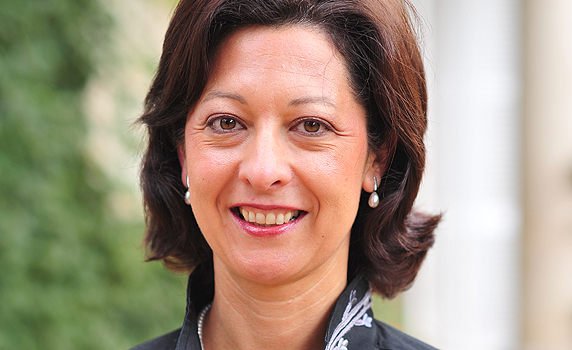 Miami was the backdrop for a special session on the centrality of relationships for leadership and career development, led by IESE Prof. Marta Elvira on April 23.
During the session, organized by the IESE Alumni Association, Prof. Elvira discussed how to raise awareness of personal networks and the multiple sources of developmental support available in it. Participants also reflected on next steps for shaping their networks in light of career goals and their professional environment.
In her talk, she discussed a range of developmental relationship types, including allies, friends, sponsors and mentors. To strengthen their networks, executives should also think what value they add and giving back to the network. She also encouraged participants to take a long-term view of network-building and build relationships before you need them. She also warned them to avoid becoming overly dependent on a single mentor.