The Dynamics of Business Ecosystems
IESE's PMD Munich heads into second module
19/02/2013 Munich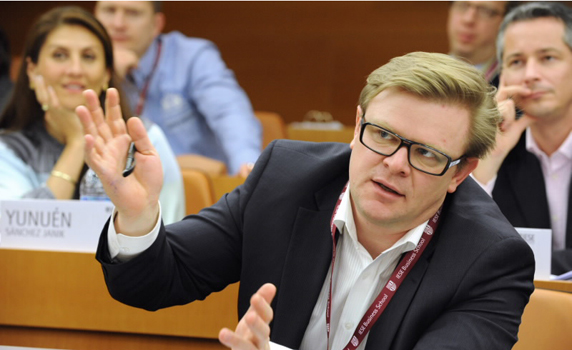 Participants in IESE's Program for Management Development (PMD) Munich gather this week in Germany for the second residential module of the program,"Getting Ready for What Lies Ahead."

During the module, executives will explore the dynamics of business ecosystems, their components and how they contribute to businesses that thrive. Participants also address areas such as marketing management, corporate finance and innovation.

The PMD Munich is designed for those preparing to take on greater responsibility within their organizations or take their careers to the next level. The 6-month program includes three core residential sessions in Barcelona and Munich, followed by an IESE Short Focused Program (SPF) of the participants' choice.
In between modules, executives engage in collaborativeand individual learning.The final step of the program, participation in an SFP, allows executives to deepen their understanding and knowledge of a specific business topic or geographic area.

Designed to integrate conveniently with global professionals' schedules, the program has drawn high-potential leaders from numerous top firms in Germany such as BASF, Henkel, SAP, Siemens and Volkswagen.