Pedro Nueno Named Honorary President of Feria Expo Finanzas
Event highlights financial products and new opportunities
09/01/2013 Barcelona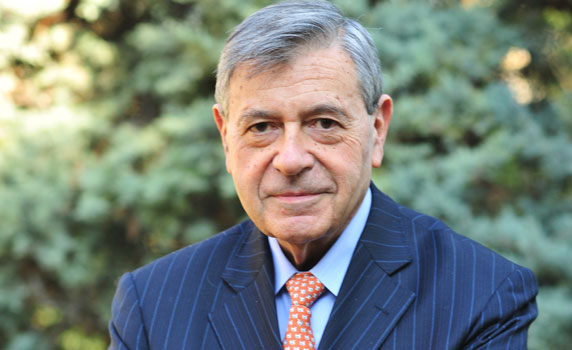 Prof. Pedro Nueno has been named honorary president of the inaugural edition of Feria Expo Finanzas, an event aimed at providing businesses, professionals and the general public information regarding the latest products and opportunities in the finance market.
 
Prof. Nueno, who has been amember of IESE's faculty since 1968, holds a doctorate in Business Adminstration from Harvard University. He currently serves as president of the China Europe International Business School (CEIBS) in Shanghai, which he helped found in 1994.
 
Holder of the Bertrán Foundation Chair of Entrepreneurship, Prof. Nueno has been an invited scholar at numerous universities and served as member of the board of Harvard Business School from 2005 to 2011.
 
A frequent contributor to the media, he is also the author of numerous books on entrepreneurship that have been translated into English, Spanish, German, French, Dutch, Chinese and Hebrew. He is founder of the venture capital fund Finaves at IESE, which has contributed to the launch of more than 40 new companies.
 
Feria Expofinanzas will take place in Madrid on March 15-16. The event is sponsored by the Asociación de Profesionales Asesores de Inversión y Financiación (AIF) and organized by AEFOL.