Xavier Vives Awarded Economics Prize
IESE professor researches banking integration
05/06/2013 Valencia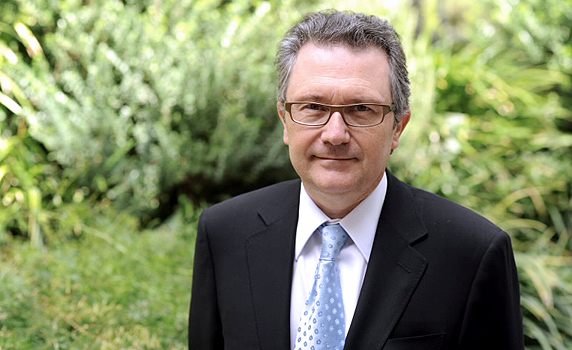 Prof. Xavier Vives of IESE's Department of Economics has been awarded the "Jaime I de Economia" prize. This year marks the 25th anniversary of the award, which recognizes outstanding achievement in teaching, research and advising in the area of economics and finance.

Vives was chosen for his work in the field of organizational industrial theory, finance and regulation, particularly in the area of banking integration. The prize, sponsored by the Rey Jaime I Awards Foundation, was presented after the consideration of 200 meritorious candidates by a jury comprising 90 people including 20 Nobel laureates.

The president of the Santiago Grisolía Foundation announced the winners of awards this week at an event held in Valencia, Spain.

Prof. Vives is one of Spain's most internationally-recognized economists. His current research focuses on dynamic rivalry, innovation and competition, banking crisis and regulation, information and financial markets and competition policy. He has been the recipient of numerous prizes.

Others receiving awards this year from the foundation are Manel Esteller in the category of basic research; Jesús F. San Miguel Izquierdo in medical research; Xavier Querol in environmental protection; Antonio González in new technologies; and Pedro Espinosa for entrepreneurship.
More articles in La Vanguardia and Expansión.