Prof. Peñalva Named to Corporate Governance Commission
Group to boost transparency and best practices among firms
22/05/2013 Barcelona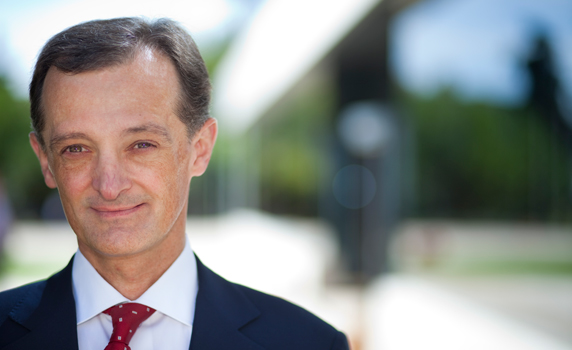 Fernando Peñalva, professor and secretary general at IESE Business School, has been appointed a member of the newly-created Commission for Improved Corporate Governance. The group was formed to foster greater transparency and better corporate governance practices among Spanish companies. Peñalva will represent the private sector on the commission, which will carry out a study over the next four months and make recommendations for improving efficiency and responsibility among company managers. The goal of the initiative is align Spanish standards with the highest global
criteria.
 
Among the commission's key objectives will be to strengthen the role of shareholder boards in controlling managers' compensation policies; to research the possible creation of a Code of Best Practices for non-public companies; and to fortify the role of administrators and their commitment to increasing company value and adequate returns for shareholders.
 
Peñalva serves as secretary general of IESE, is member of the school's Executive Committee and is professor in the Department of Accounting and Control. He holds a Ph.D. in Business Administration (accounting) from the University of California-Berkeley. Throughout his career, Peñalva has focused on the field of business accounting, including areas such as accounting models, compensation systems and corporate governance. His research has been published in international journals such as the Journal of Business and Finance and Accounting, European Accounting Review and the Review of Accounting Studies.
 
In addition, he has received numerous awards such as the Carlos Cubillo Valverde prize, in its 7th and 8th editions, for his work in the field of accounting, which is presented by the Spanish Association of University Accounting Professors (Asociación Española de Profesores Universitarios de Contabilidad (ASEPUC) and the Instituto de Contabilidad y Auditoría de Cuentas (ICAC). He is a member of the Commission for Accounting Principles and Norms of the Spanish Association for Accounting and Management (Asociación Española de Contabilidad y Dirección, AECA) and has served as a member of the Research Committee of the European Accounting Association's annual conference.