CRHIM - Center for Research in Healthcare Innovation Management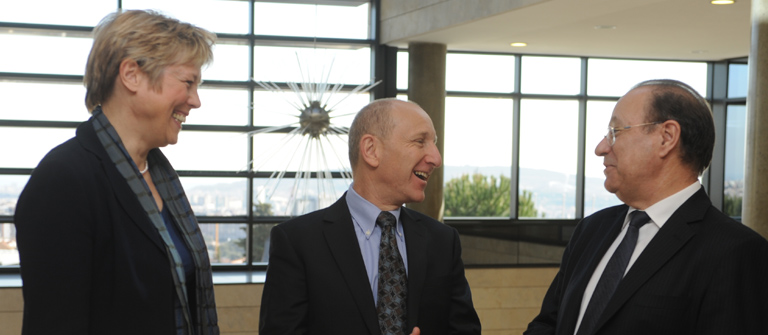 Academic Team

Associate Professor of Marketing Contact
Research Team
Chiara Baudracco
Project Coordinator
Her fields of interest are European funding policies for health research, patients' privacy, quality of healthcare and citizen-centric health services. She has previous experience in H2020 research projects (SemFYC - Spanish Society of Family and Community Medicine), in European research for the European Committee of the Regions (EIPA - European Institute of Public Administration) and for the European Commission (Traineeship at the EDPS -European Data Protection Supervisor). Chiara holds a European Master in Law and Policies of European Integration issued by the Universidad Autonoma de Barcelona, Université Montpellier I, Szczecin Universität, Università di Milano with a specialization in European policies and multilevel constitutionalism.

George Binkley
Research Assistant
His fields of interest include health economics, the future of healthcare, leadership in healthcare and chronic disease. He has previous experience of musculoskeletal and cardiovascular disorders, medication adherence, handling large multi-center RCT data, and transcriptomic research at the universities of Manchester and Glasgow. George holds an MSc in Stratified Medicine and Pharmacological Innovation (University of Glasgow) and a BSc in Biomedical Science (De Montfort University). He is awaiting the outcome of his MPhil in Medicine (University of Manchester).

Montserrat Codina
Project Coordinator
Her fields of interests are new innovative education models and concepts and how training, capacity building and skills development is to be adapted in the health sector. She has previous experience in biomedical research (UAB, Barcelona; TUM, Munich; IMIM, Barcelona), in project management in the area of international training programmes (IDIBAPS, Barcelona) and in competitive funding for European and national health research projects (European Research Projects Office and Project Development Unit– Fundació Clínic). Montserrat holds a PhD in Biology by Universitat Autònoma de Barcelona and is Adjunct Faculty at Universitat de Barcelona-Hospital Clinic Campus.

Federica Righi
Research Collaborator
Her fields of interests are Business Development, Design Thinking Process, Active Ageing and Healthy Lifestyle, Impact Measurement and Global Health. She has previous experience in project management in the areas of health care services, international development cooperation and public civic engagement working for non-profit organizations in Europe and Africa, for public administration offices and international organizations such as WHO. Federica holds an executive MBA (Escuela de Organización Industrial, Spain), a Master of Arts in Human Rights (Sant'Anna School of Advanced Studies, Pisa-Italy) and a Master degree in Political Science (LUISS International University of Social Sciences, Rome-Italy).
Collaborators
Javier Mur Martí
Senior Associate
Previously Head of Europe, Africa, and Latin America Healthcare practice at Accenture, he has more than 25 years of experience in the health and life sciences industry.
Gabriel Antoja Fernández
Senior Manager and Consultant
His experience includes health IT strategy and implementation projects with top consulting companies, for public health organisations in primary care, hospitals, social care and also for disease management programs with pharmaceutical companies. He holds an MSc in Industrial Engineering (UPC, Barcelona) and his main areas of expertise are health information technology (including EMR, EHR and HIE solutions) and healthcare process transformation.
Contact
Center for Research in Healthcare Innovation Management
IESE Barcelona - University of Navarra
Chiara Baudracco 
Project Coordinator