Business Angels Network
15 years investing in the future
€50m+
Total direct investment
The Business Angels Network acts as a meeting point for more than 200 entrepreneurs and investors, exploring synergies in order to contribute to the creation of new companies.
The network is open to alumni and non-alumni alike. IESE creates and manages deal flow for investors and fosters collaboration among its members but it is not an investment broker, as members take investment decisions on an individual basis.
Since 2003, the network has been bringing together investors and entrepreneurs through simultaneous investment forums in Madrid and Barcelona.
The Business Angels Network forms part of IESE's entrepreneurial ecosystem for the development of new ventures, innovation and growth.
Facts & Figures
Special Focus Forums: sustainable chemistry, life sciences, biodiversity, luxury goods, tourism and food.
1,500+
Projects presented
140+
Forums (Barcelona and Madrid)
11
Training programs for investors
Team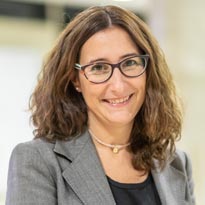 Sponsors