Entrepreneurs
How to start presenting your project
If you have a business idea with potential, we'd love to hear from you. Send us an executive summary and presentation of your project through this form: SEND PROJECT.
We're looking for:
Startups across all sectors, both online and offline
Business models that are scalable with strong growth potential
Investments at startup stage, not seed or ideation phase
Financing needs less than €1 million
Fully dedicated teams
The investor communication pyramid
1. BUSINESS PLAN
Objective
– Give structure to your idea
– Define messaging
Length: 20/40 pages
2. PRESENTATION
Objective
– Start an internal debate
– Content: analysis of the market, strategy, risk, competitors, team, financial requirements
– Execution: well structured, clear, enthusiastic, only critical information, professional
Length: 15-20 slides
3. EXECUTIVE SUMMARY
Objective
– Have the Business Plan prepared
– Get invited to present
Length: 2 pages
4. ELEVATOR PITCH
Objective:
– Get them interested
– Read the Executive Summary
Length: 30-120 seconds
How to submit your project
1
SUBMISSION
Submit your company profile, executive summary and entrepreneur CV(s) through our web application form.
2
REVIEW
Our Evaluation Committee reviews your project and lets you know whether it will move on to the next stage.
3
COACHING
Our investor members offer your entrepreneurial team coaching to prepare to present at the Investment Forum.
4
PRESENTATION
You will have 10 minutes to explain your business plan and why it's a good investment opportunity. Six to eight projects are presented at each forum.
5
FEEDBACK
Investors give you their feedback and opinion in a report on your presentation, team, project, etc.
6
MEETING
You meet with interested investors. The Network does not participate in this phase of the process.
7
CONTACT AND NEGOTIATION
You contact and negotiate with investors," either individually or in a co-investment group. The Network does not participate in this phase.
8
RESULT
Result of co-investment and feedback offered to entrepreneurial team.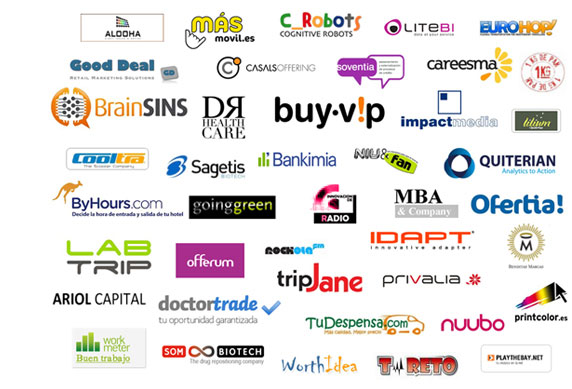 Success stories
Since 2003, the Network has conducted more than 96 investment operations in companies that have presented their business ideas to its members.
The experience of entrepreneurs and investors who have made these operations possible is one of the pillars of our mission.
These companies are examples of the Network's contribution to the creation of new enterprises.