Search funds are a niche asset class that have historically been focused on the US market. These investment vehicles enable high potential and entrepreneurially spirited individuals or partnerships to locate, acquire, manage and grow a privately held company. For many prospective entrepreneurs search funds offer a rare opportunity: the possibility of becoming an equity owning manager of a business early in their career.
IESE International Search Fund Center is committed to supporting entrepreneurs and investors from around the world who are engaged in search funds. Through our research, events, and network, we try to understand the specific challenges of search funds and provide resources to help entrepreneurs and investors make their decisions and successfully engage in this form of entrepreneurship.
In 2011, IESE agreed with the Stanford Graduate School of Business (GSB) to identify and track international search funds. This note is updated bi-annually in concert with Stanford's note on search funds in North America and with recent data from international search funds as the number of search funds outside North America increases.
IESE's MBA curriculum offers an intensive course focused specifically on search funds. IESE was the first business school outside North America to have such a course.
Since 2015, IESE has hosted an annual International Search Fund Conference with the aim of bringing together the search fund community to discuss issues and opportunities that individuals and the community face and further explain the general model to MBA students and potential investors. Beginning in 2017 this conference will be scheduled bi-annually, alternating each year with the Search Fund Conference held at Stanford.
3rd International Search Fund Conference. IESE, Barcelona – October 4-5, 2018
Registration details will be on this web site in early 2018
2nd International Search Fund Conference. IESE, Barcelona – October 28, 2016
Watch video: Search Funds Go Global
1st International Search Fund Conference. IESE, Barcelona – April 24, 2015
At the inaugural International Search Fund Conference in April 2015, over 180 attendees, including twenty searchers and CEOs from four continents and investors from the United States and Europe, learned form in-depth discussions on ideas and issues involving search funds. As one U.S. serial investor stated, "The event far exceed my expectations, the panels were truly world class, producing valuable insights for all."
Watch video: Search Funds: Is the Time Right to Go Global?
Executive Team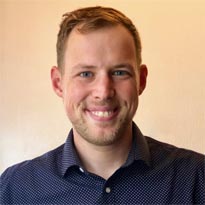 Advisory Board
Simon Webster – Chairman 
Simon learned about the search fund model while studying for his MBA at London Business School. He raised a search fund and acquired Rehabilitation Services Ltd. in 1995. As the CEO of RSL, he grew the business from £3.5m to £30m in sales and from £0.4m to £2.4m in EBITDA over a ten-year period. He successfully sold the business in December 2005, realising an excellent return for investors. Simon continues his entrepreneurial activities and is an active investor in search funds mentoring search funders and serving as a non-executive director on search fund boards.
Rob Johnson
Rob is a successful entrepreneur and business angel investor. He co-founded a big data company in the United States that was backed by ten venture capital firms. Following the sale of that company, Rob moved to Europe and taught for ten years at London Business School. Since 2000 he has taught the Entrepreneurial Finance course at IESE Business School, where he also founded the International Search Fund Center. He has served as a director of many private companies, including search funds and their acquisition companies. He serves on the Advisory Board of Palamon Capital Partners in London and the Investment Committee of the Cambodia-Laos-Myanmar Development Fund. Rob holds a BA from Davidson College and an MBA from the Darden School at the University of Virginia.
Peter Kelly
From 1993 until 2010, Peter was CEO of Pacific Pulmonary Services (PPS), a home respiratory services provider that grew during that time from 12 to 115 locations. He also previously served as CFO and COO, and was co-founder of the search fund that acquired the predecessor to PPS. Peter has prior investing experience at TA Associates, a private equity firm, where he originated investments in software and communication companies. He has served as on a number of boards of directors. Peter received a Bachelor of Arts in Science, Technology and Social Theory, a Master of Science in Industrial Engineering, and an MBA, all from Stanford University. Peter currently teaches two courses at Stanford Graduate School of Business (Entrepreneurial Acquisitions, Managing Growing Enterprises) and one course at IESE Business School (Search Funds).
Jürgen Rilling
Jürgen is the owner and Managing Director of Mirablau, an investment and consulting group. In 2001, Jürgen founded Mirablau as his self-funded search vehicle and finally co-acquired Grundig Business Systems. Today, Mirablau holds several private equity and venture capital investments. Before founding Mirablau, Jürgen worked with Rodenstock and Roland Berger. He currently serves on several advisory boards and is a serial search fund investor. Jürgen holds a Master's Degree in Engineering from Technische Universität München, an MBA from IESE Business School and lectured on entrepreneurship at the Entrepreneurship Center of Ludwig-Maximilians-Universität München.
José R. Stella
José is Co-CEO and Co-Founder of QMC Telecom International Holdings LLC, a multinational provider of wireless infrastructure. Preceding that, he was CEO and Co-founder of VIU Media until the sale of the company to Lamar Advertising in 2006. At the time of the sale, VIU Media was Puerto Rico's largest locally owned outdoor advertising company, and, prior to becoming President of VIU Media, he was Co-Founder and President of Quest Management Corporation, a search fund formed to identify, acquire, and operate a company in Puerto Rico. Previously, Jose worked with KPMG Peat Marwick in their middle-market M&A Advisory Group, UBS in Zurich, and Chase Manhattan Bank. Jose and his business partner were awarded the 2004 Ernst & Young Entrepreneur of the Year Award for Puerto Rico. He has served on several boards of directors and received his undergraduate degree from Babson College and an MBA from the University of Michigan.
Will Thorndike
Will Thorndike founded Housatonic Partners in Boston in 1994 and has been Managing Director since that time. Prior to that, he worked with T. Rowe Price Associates and Walker & Company where he was named to the Board of Directors. Will Thorndike is a graduate of Harvard College and the Stanford Graduate School of Business. He is a Director of Alta Colleges; Carillon Assisted Living, LLC; CONSOL Energy, Inc. CONSOL Energy, Inc. (NYSE: CNX); Lincoln Peak Holdings, LLC; The London Company, LLC; OASIS Group Ltd.; QMC International, LLC; White Flower Farm, Inc., and a Trustee of The Stanford Business School Trust; WGBH; the College of the Atlantic (Chair); and a founding partner at FARM, a social impact investing collaborative. He is the author of The Outsiders.