The Price Crisis 2022-2023: Winners, losers and strategies for success

2nd Intent HQ Chair on Changing Consumer Behavior Conference
IESE's Intent HQ Chair on Changing Consumer Behavior will hold its second conference, The Price Crisis 2022-2023: Winners, losers and strategies for success, on IESE's Madrid campus on May 24. The conference is led by Prof. José Luis Nueno, holder of the chair.
If ever there was such a thing as "normal" consumer behavior, it was just an illusion. The only thing that is normal about consumption patterns is that they continually adapt to changing macro environments. During periods of relative stability, we came to consider "normal" what has remained more or less predictable. When the pandemic put an end to "business as usual", people began to prepare for a "new normal" that failed to take root. As consumers, retailers, brands and their manufacturers began to adjust to the post-pandemic playing field, another disruption caught up with them – as "normally" happens.
Inflation is the "new normal" of the day. It seems that costs have skyrocketed everywhere: energy, raw materials, labor and transportation, consumer goods, interest rates. As tends to be the case, these factors influence different players to varying degrees. Many, but not all, wallets are feeling the burn, and many consumers are adjusting their spending, albeit in different ways.
This year's conference will analyze recent data to suggest the most promising strategies for businesses in each sector – whether or not they  favor the current climate – to understand the heterogeneous circumstances of the consumer base in their response to current needs.
Schedule
Date: Wednesday, May 24, 9:30 – 14:30
Place: Auditorium, Executive Building, IESE Madrid
9:30 – Participant check-in
---
10:00 – Welcome & presentation of Intent HQ Chair on Changing Consumer Behavior
José María Bonmatí, General Manager of AECOC GS1
José Luis Suárez, Professor of the Department of Financial Management & Director of IESE's Madrid campus
---
10:15 – Presentation: La crisis de los precios 2022-2023: Ganadores, perdedores y estrategias para el éxito
---
11:00 – Roundtable: Who wins and who loses?
AECOC
Just-Eat
Pepe Jeans
Moderator: Prof. José Luis Nueno
---
11:30 – Coffee break
---
12:00 – Presentation: Estrategias de éxito: conocer al consumidor a partir de datos propios y de terceros
---
12:30 – Presentation: Estrategia de éxito: uso de la Inteligencia Artificial para comprender al consumidor en el nuevo entorno actual
---
13:00 – Final Conclusions
Alfonso Urien, Director of Intent HQ Chair on Changing Consumer Behavior
---
13:10 – Networking & light snack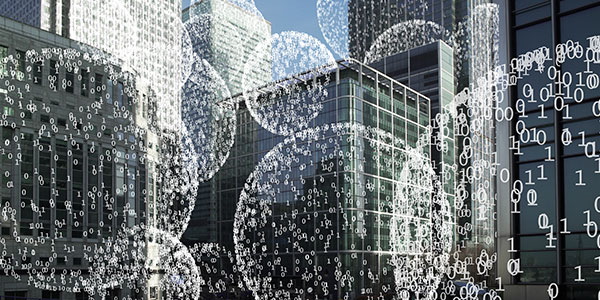 Data Platform
New tool to analyze consumer behavior
IESE's Intent HQ Chair has created a new data platform that connects academic researchers and large data sets from a growing number of companies, in order to generate valuable insights into consumer behavior.
So far, the chair has signed agreements with companies including Orange, Glovo, Elparking, Imbric, EYSA, GrupoNext, Fintonic, Atresmedia, Meliá Hoteles, Acotex, Cooltra and Bip&Drive to contribute data to the platform.
Learn more about the platform