Intent HQ Chair on Changing Consumer Behavior.

jlnueno@iese.edu

+34 932 534 200
The Intent HQ Chair on Changing Consumer Behavior is created with the goal of becoming a global leader in research related to the latest trends in consumer behavior around the world.
The Chair's research will inform outreach activities focused on bringing practical capacities of executives and managers up to date to meet the demands of current and future consumers.
This is IESE's first chair dedicated to marketing and has been possible thanks to the support of the British company Intent HQ.
Objectives.
To conduct research in order to establish a firm and reliable knowledge base that can inform management and policy approaches to consumer behavior.
To use this accrued knowledge in the creation of pedagogical tools (case studies, academic publications, symposia, etc.) to help executives better align their business practices with changing consumption patterns.
To act as a repository of leading-edge management knowledge and capabilities.
Holder of the Chair.
José Luis Nueno is a Professor in the Marketing Department of IESE. He has a PhD in Business Administration (Marketing) from Harvard University, an MBA from IESE and a Degree in Law from the Universitat de Barcelona.
His areas of interest include distribution channels and manufacturer/distributor relationships. He has published articles on globalization, the marketing of consumer and luxury goods and relationship marketing.
He is also the autor of a number of books on consumer behavior, including: Gestión de precios (Price Management); Consumidor al filo del siglo XXI (The Early 21st Century Consumer); La naturaleza del gasto (The Nature of Spending); El regreso del consumidor (The Consumer is Back); Expectativas en la era de la escasez (Exectations in the Era of Scarcity); El declive de las calles comerciales y el nacimiento del nuevo modelo multicanal (The Decline of Main Streets and the Birth of the New Multichannel Order); and Direct to Consumer: When Millennials Run the Show.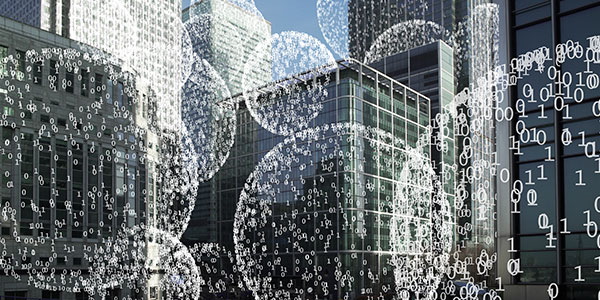 New tool to analyze consumer behavior
The chair has created a new data platform that connects academic researchers and large data sets from a growing number of companies, in order to generate valuable insights into consumer behavior.
So far, the chair has signed agreements with companies including Grupo DIA, Orange, Glovo, Elparking, Imbric, EYSA, GrupoNext, Fintonic, Atresmedia, Meliá Hoteles, Acotex, Cooltra and Bip&Drive to contribute data to the platform.
Contact us for more information
The platform has the following characteristics:
A secure, cloud-based platform to store and analyze big data for research into changing consumer behavior. Intent HQ, sponsor of the chair, guarantees the privacy of the data and its security through SOC2, ISO27001 and ISO27018 certifications.
Online secured access to the platform for researchers.
Researchers access fully anonymous and safe-to-use data sets tailored to their specific needs.
Companies that contribute their data to the platform:
Contribute to academic research and data-based insights on their sector, free of charge
Receive mention in references in the study as the source of data
The right to use the output of the studies
Suggest new topics and titles for the researchers to include as part of their academic studies
Participate in two yearly congresses organized by the Chair: one in Madrid, focused on the outputs of the studies for the data contributors, and another one in Barcelona, focused on the research and academic world. The first of these congresses took place in Madrid in September 2022.
Here, testimonials from data contributors:
"Las medidas de contención para frenar la propagación del coronavirus en España provocaron un cambio de paradigma en el uso de las apps de delivery. Gracias a la colaboración con IESE pudimos analizar la información y obtener conclusiones relevantes sobre los cambios en los hábitos de consumo. Estamos muy contentos y satisfechos por los resultados del estudio. Desde Glovo, seguiremos trabajando para conectar a los usuarios con las infinitas posibilidades de sus ciudades". Carlota Marzo, Manager de Asuntos Públicos, Glovo
---
"La colaboración con la Cátedra del IESE ha dado frutos no sólo académicos sino que también lo ha hecho en el ámbito industrial. En este segundo ámbito hemos ampliado nuestra visión sobre el uso de los datos y hemos colaborado en el desarrollo de algoritmos geoespaciales. En el ámbito académico estos datos han sido utilizados para el capítulo de un libro sobre ejemplos de aplicación práctica del uso del Big Data y la publicación de un artículo científico sobre modelos de Machine Learning, con lo que estoy doblemente satisfecho con la cátedra del IESE." Javier Goikoetxea, CEO, GrupoNext
---
"Cuando el Profesor Nueno nos propuso colaborar con la Cátedra, inicialmente nos pareció una buena oportunidad para de contribuir a la comunidad académica en el campo de estudio del comportamiento del consumidor. Además de establecer relación con una institución académica de renombre internacional como IESE y difusión que esto podría tener. Más adelante, vimos también lo que nos podría aportar desde el punto de vista de conocimiento académico aplicable después en el desarrollo de nuevas líneas de conocimiento dentro de Fintonic. Alguna de estas nuevas líneas de conocimiento en el sector retail verá la luz pronto, lo cual nos genera una gran expectación". Iker de los Rios, CEO, Fintonic
To gain access to the platform, researchers from IESE and other collaborating academic institutions must:
Be an active researcher in the field of consumer behavior
Present a briefing of the research study or studies that will be performed
In case the researcher is not attached to IESE, a collaboration agreement with their academic institution.
Here, testimonials from researchers:
"I'm very thankful for my collaboration with the IESE Intent HQ chair. Thanks to this collaboration I've been able to access unique data sets to examine marketing problems truly relevant for practitioners. The direct contact with Intent HQ has been instrumental to get to know the details and potential of the data as well as a source of inspiration." Albert Valentí, Assistant Professor, IESE
---
"This is a unique initiative that provides access to large, up-to-date consumer data from different sectors.
A key issue with empirical data is that we often face limited access because we don't have an established relationship to the data providers or we can't access the data because of different reasons including GDPR. The present platform provides cloud-based data processing tools to run the required analysis on data that is already anonymized and prepared for our needs. This means no fighting with GDPR clauses or waiting for funding for own processing power and capabilities. A win-win for researchers and companies!" Isabelle Engeler, Assistant Professor, IESE
---
Books
Edited books
Studies
Cases
Journal Articles (refereed)
Working Papers
Articles in other publications
Books
Book Chapters
Studies
Cases
Technical Notes