Can Organizational Purpose Improve Corporate Governance?
October 29-30, 2020IESE, Madrid Campus
The notion that companies should have a corporate purpose or mission that goes beyond financial performance has been hovering around the fields of management, organizational behavior and the economics of organizations for a long time. Major institutional investors support the notion of corporate purpose. On August 22, 2019, the US Business Roundtable presented a statement on the need to redefine corporate purpose to commit to all stakeholders and not only to shareholders. This document was signed by 182 CEOs of large US companies. The British Academy published a report on "Principles for Purposeful Business" in November 2019, supporting the notion of corporate purpose and how to implement it. Capital markets regulators in different countries, such as France or the UK, are considering the introduction of mandatory statements of purpose.
This level of reflection and inquiry by asset managers, business leaders and scholars is healthy. The traditional notion of companies as profit-maximization institutions is narrow and does not respond well to the needs of the 21st century society. Organizational purpose (why a company exists and how a company contributes to society) is, or can be, a central component to the identity of an organization as well as a driving force for some strategic decisions. But, what do we really know about organizational purpose and how and when does purpose matter for an organization's prosperity? What defines a good corporate purpose and how investors and board directors should distinguish one that makes sense from another that does not? What drivers translate purpose into firm's strategy and firm's corporate culture? What is the relationship between purpose and business performance? If purpose matters, how does one infuse corporations with a greater purpose? What roles do the CEO, the board of directors, and shareholders have in designing, strengthening, and reinforcing, if needed, organizational purpose?
The IESE Center for Corporate Governance (IESE CCG) and the European Corporate Governance Institute (ECGI) are partnering to bring together leading scholars from the fields of strategy, organizational theory, organizational economics, finance and corporate law to address these important questions with thoughtful business executives, corporate lawyers, asset managers and board directors from a variety of sectors. Registration is compulsory but there is no registration fee. The conference is endorsed on behalf of the Strategic Management Society (SMS) and is sponsored by the Social Trends institute (STI).
Thursday, October 29 – Day 1
16:00 – Registration 
---
16:30 – Welcome
---
16:45-17:30 – Session 1
KEYNOTE SPEECH AND DISCUSSION
---
17:30-18:15 –Session 2
KEYNOTE SPEECH AND DISCUSSION
---
18:15-19:15 – Session 3
CEO'S ROUNDTABLE
---
20:00 – Cocktail with speakers and guests
---
Friday, October 30 – Day 2
8:00 – Registration
---
8:30 – Welcome
---
8:45-10:00 – Session 1
---
10:00-11:15 – Session 2
---
11:15-11:45 – Coffee Break
---
11:45-13:00 – Session 3
---
13:00-14:15 – Lunch
---
14:15-15:30 – Session 4
---
15:30-16:45 – Session 5
---
16:45-17:00 – Wrap-up
---
17:00 – Cocktail & Farewell
The Social Trends Institute (STI) is a non-profit international research center dedicated to fostering understanding of globally significant social trends. To this end, STI brings together some of the world's leading thinkers, taking an interdisciplinary and international approach. Findings are disseminated through scholarly publications.
The individuals and institutions that support STI share a conception of society and the individual that commands a deep respect for the equal dignity of human beings, and for freedom of thought, as well as a strong desire to contribute to social progress and the common good.
www.socialtrendsinstitute.org
The IESE Center for Corporate Governance (IESE CCG) aims to advance the theory and practice of corporate governance by promoting evidence-based research, fostering an inter-disciplinary discussion among scholars and experts and helping to create a learning context in which chairs of boards, CEOs, board members, investors and senior executives can reflect on and acquire new frameworks and ideas to improve their firms' governance. Moreover, IESE CCG approaches corporate governance from a holistic perspective, reflected in the interdisciplinary blend of its faculty team comprised of the following academic areas: Accounting and Control, Economics, Entrepreneurship, Financial Management, Managing People in Organizations, and Strategic Management.
www.iese.edu/IESECCG
The European Corporate Governance Institute (ECGI) is an international scientific non-profit association which provides a forum for debate and dialogue focusing on major corporate governance and stewardship issues, thereby promoting best practice. It is the home for all those with an interest in corporate governance offering membership categories for academics, practitioners, patrons and institutions. Its primary role is to undertake, commission and disseminate research on corporate governance and stewardship. Based upon impartial and objective research and the collective knowledge and wisdom of its members, it can advise on the formulation of corporate governance policy and development of best practice. In seeking to achieve the aim of improving corporate governance and stewardship, ECGI acts as a focal point for academics working on corporate governance in Europe and elsewhere, encouraging the interaction between the different disciplines, such as economics, law, finance and management.
https://ecgi.global
The Strategic Management Society (SMS) is unique in bringing together the worlds of reflective practice and thoughtful scholarship. The Society consists of over 3,000 members representing a kaleidoscope of backgrounds and perspectives from more than 80 different countries. Membership, composed of academics, business practitioners, and consultants, focuses on the development and dissemination of insights on the strategic management process, as well as on fostering contacts and interchange around the world.
www.strategicmanagement.net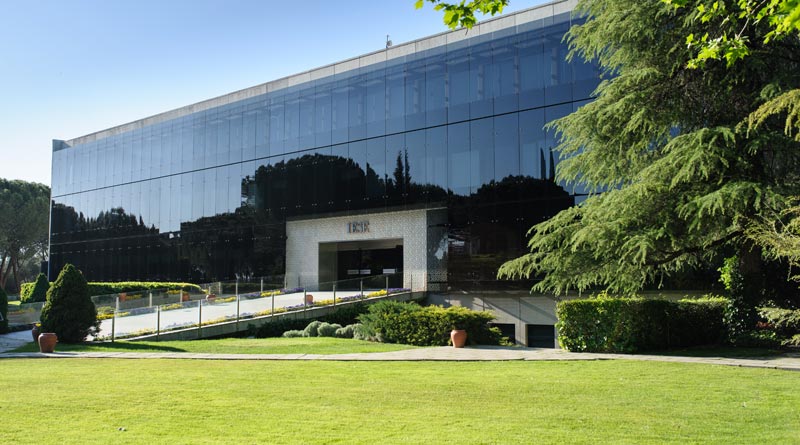 Contact Information
IESE Madrid
Camino del Cerro del Águila, 3
28023 Madrid
Tel.:+34 912 113 000
Félix Sánchez, IESE CCG Manager
How to get there