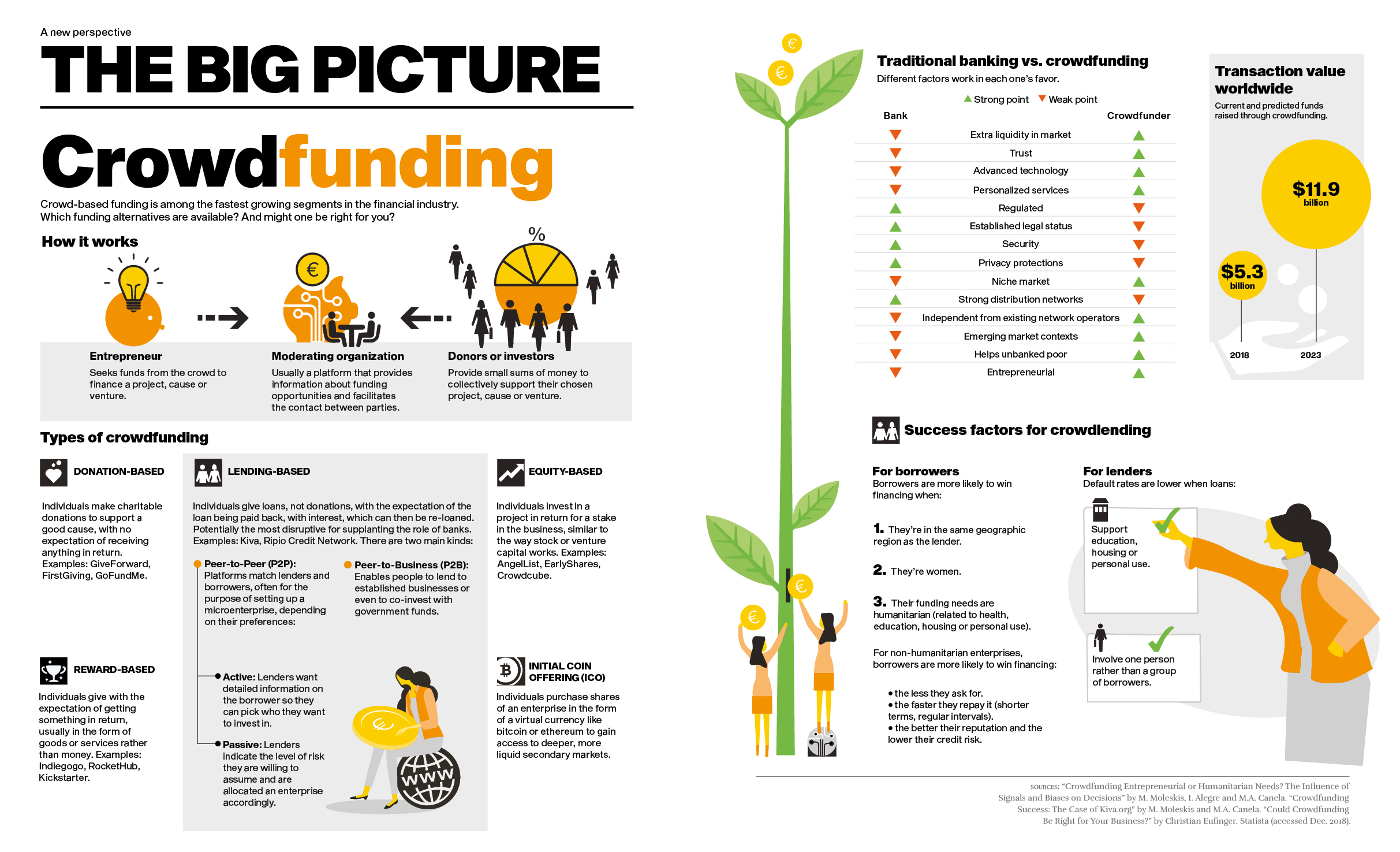 The Big Picture: Crowdfunding
Crowd-based funding is among the fastest growing segments in the financial industry. Which funding alternatives are available? And might one be right for you?
This infographic published in IESE Business School Insight 151 shows the types of crowd-based funding that exist, as well as their advantages and disadvantages compared with traditional banking.