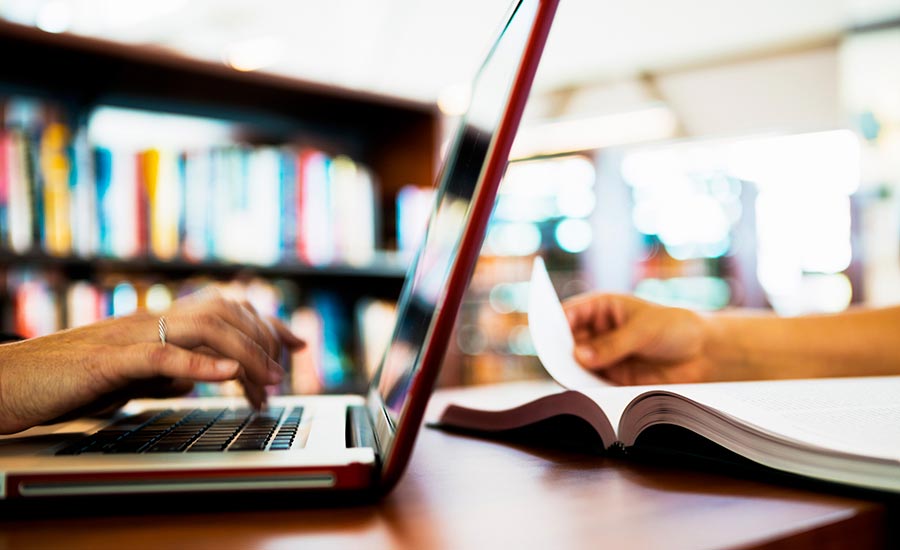 7 Reasons Why Blended Learning May Be Your Best Educational Mix
Combines classroom and digital elements for maximum effect
While universities have been incorporating online elements into the classroom for years, a new generation of courses fuse digital and face-to-face learning in innovative ways.
In a typical IESE blended program, participants will prepare for their program online, then attend classes over several days, then return home to continue their educational journey online.
The online and classroom modules are essential elements in the learning progression, giving participants not only greater flexibility but also greater depth.
The advantages are many, but here we name a few:
Greater flexibility: You don´t have time at the moment to set aside hours to read course material. But that shouldn't stop you from growing professionally. With blended programs, you´ll have access to the coursework over an extended period to digest it at your own pace. No more cramming to read and take in everything all at once.
Deeper engagement: What used to be an intensive course over several days has evolved into an evolutionary program over several weeks. First, from the comfort of wherever works for you, your knowledge will be aligned with that of other participants through online preparation because we want everyone to get the most out of the program. Next, IESE´s professors on campus will impart the mental framework essential for grasping new material. Lastly, you´ll implement what you've learned in your day to day, sharing your experience with peers and experts to further hone your new skills.
Closer collaboration: Your opinions and exchange of ideas with other participants are catalysts for growth. And who said fruitful collaboration had to be done exclusively in person? One of the benefits of doing an IESE program is being able to tap into the knowledge and experience of other top executives. With blended programs, you´re given a space to delve into relevant topics and pressing issues related to work without having to travel. Discussion boards and other tools allow this exchange and dialogue without needing to take time out of your work schedule.
Stronger network: Your professional network is key to your career. In the program, your peers will become part of that network and you get to know one another weeks before meeting face-to-face. With group-building online sessions, peer-to-peer mentoring (moderated by a professor), and activities such as role-play negotiating with one another via email, by the end of the program you have a whole new set of professionals you can count on.
Better communication: With the cutting-edge digital platforms, the agility and responsiveness of the notifications, reminders and announcements, there´s less mental energy spent on keeping deadlines and directions in mind and more energy spent on learning. With the virtual campus, you´re connected with just one "click" to clarify any doubts that might come up.
More applied learning: Learning a lot in a small amount of time is invigorating, but it is also a challenge to implement your new skills because it can seem like a whirlwind of growth. Habits take time to develop. In blended, you don't stop learning after your last day on campus. For weeks after the face-to-face module, you´ll continue to work on mastering the material and measuring your progress via case studies, discussion boards and course commenting. Just because you´re not in a classroom doesn't mean you aren't still learning.
More fun: Blended learning makes the learning process extremely … fun. The intensity and rigor of the program is the same as always, but you´re with a group of other executives pushing through the same challenges. You´re part of a team. And even after the program ends, the team mentality lives on.
IESE offers a number of programs in the blended format, including the Program for Management Development. The Global Executive MBA (GEMBA) also combines a half-dozen residential modules with online learning between modules.
We also are offering a growing number of focused programs – which center on specific competencies – in English and Spanish. Those include: